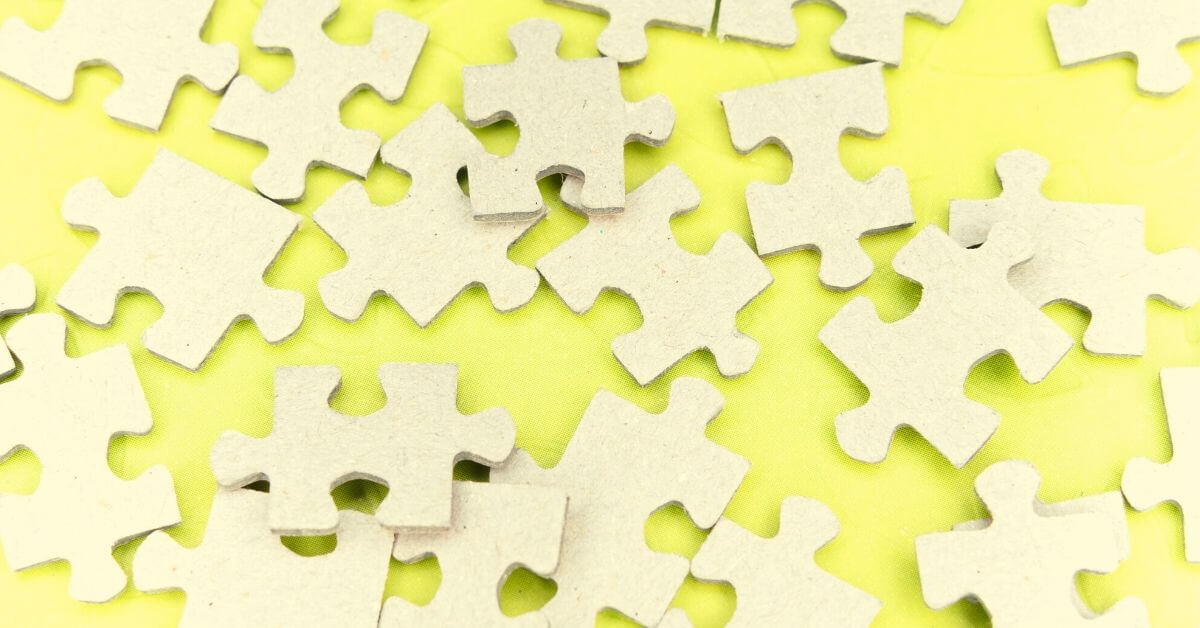 In a world where customers are becoming increasingly immune to old-school marketing tricks, creating a genuine connection with your audience is the key to long term growth and business success. But how are you supposed to create a genuine connection when digital marketing methods target such a wide range of users?
Here are 7 ways we connect with our customers that you can use to grow your audience.
1. Have clear buyer personas
Understanding your audience demographics, behaviours and interests, i.e. creating buying personas, will help you target potential customers more effectively with messaging that aligns with their own beliefs and motivations. It's also important to segment your audiences based on different persona types – you should produce marketing materials that appeal to each audience's struggles. Once you know why a user will choose to engage with you or buy your product (and more importantly – why they won't) you can develop a marketing plan that will actually resonate with your audience and increase engagement and conversions.
2. Provide relevant content
After doing research on what motivates your target audience, you can use this to provide relevant content that they'll actually be interested in. Show them that you care about the problems they're facing and that you have a solution. By ensuring your content is relevant you're more likely to see high engagement rates, a wider reach and a reduced level of unsubscribes or unfollows from users who think your content is spammy or too sales-y.
Try to provide content that is unique and exclusive that gives users a reason to come to you over a competitor – you can do this by providing research you've gathered through your own business or by providing a new approach to a problem faced in your industry.
Don't forget to make use of your existing customer base too. By creating case studies on existing customers or re-sharing content they've created about your brand/product you can feel secure in the knowledge that your audience will have an interest in what you're sharing with them because it's about them.
3. Utilise your channels
When you have new content or promotions to share, it's important that you utilise all the channels where you have an audience. Even if your different personas focus on different platforms to others, you should make sure you are regularly sharing content across all of them.
You can use scheduling tools to manage your social media activity, services like Mailchimp to easily send emails and newsletters, as well as tools to send text messages or push notifications to mobile phones. Keeping your followers up to date with what's going on in your business keeps you front of mind, shows new and potential followers that you're an active brand and provides additional opportunities for you to generate more business from existing and new customers.
4. Be responsive to feedback
Rather than waiting for customers to tell you when they have a problem, actively ask for feedback and share helpful advice about common problems they might encounter. This can help to both establish your brand as one that genuinely cares about improving and to understand your audience's pain points to reduce complaints in the future. When you implement changes based on customer feedback, make a point of saying this online – audiences will know that they're being listened to and that someone is trying to solve their problem.
If you receive complaints either publicly or privately, respond to them in a timely manner. Ideally, you should send some form of response within 5 minutes of them contacting you – even it's just a quick message to let them know you've received it and an idea of when you'll get back to them properly. This is crucial to a customer's experience with your business.
And obviously, you should always do your best to help customers solve their problems. Ask them exactly what they need and offer them different levels of support to choose from – some customers will be happy with a link to a guide where they can work through it themselves while others will prefer if you can guide them through it there and then.
It's imperative that you never leave a customer with a problem unsolved – if your standard responses and practices aren't solving the issue, you will need to go the extra mile to help them.
5. Reward your current clients & customers
It's far more time and cost-effective to retain your existing customer base rather than solely bringing in new ones. By ensuring that your current customers feel valued and have a great experience with your business you can spend time growing your customer base rather replacing lost customers.
The main way to keep customers loyal to your brand is to provide them with a high level of service and not letting the quality drop when your attention is focused on new clients. Remember to have regular check ins with them to discuss their challenges and how you can solve them.
Show your appreciation for existing customers by responding to positive reviews and sharing exclusive offers that only existing customers can use.
6. Collaborate
Collaborating with another brand is a great way to reach new audiences since these partners would have already spent time themselves building a loyal following who respond to the messages they share. Choose brands that your buyer personas would be interested in and create related content to make them aware of your brand or provide exclusive offers for your collaborator's followers to give them an incentive to check you out.
7. Give it a personal touch
People often feel more connected to a brand when they can associate a face with the product or service they're receiving. Having regular face to face meetings with your clients can help to improve customer relationships and retention.
For potential new customers it can help to have personal touches across your marketing materials including photos of yourself, information about your own motivations and the story of your business.
It can take time to find what works best for your business but by making sure all of these are included in your strategy, you'll have a solid framework to start from that you can refine into the perfect marketing machine.
For more help with your digital marketing strategy feel free to get in touch with our team.