Move your business forward with effective website design.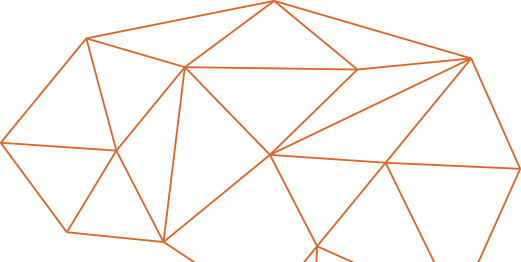 Secure, robust and creative website design and development services.
We create websites that fit your budget and deliver real returns to grow your business.
Our proven processes ensure that we develop the best solution possible to meet the needs of your business and engage with your target audience.
Right from the start of the project we will help you to translate you objectives and target your audiences in the most effective way online, building light, robust and secure websites that will provide your business with the strong foundation and platform to compete and make the most of the advantages a strong online presence can give your business.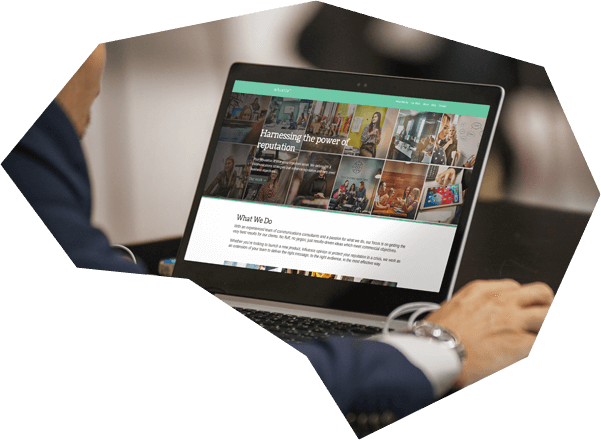 Our project methodology has evolved over time based on our experience successfully delivering solutions for a wide variety of clients and challenges.
User centred design approach to:

Understand your audience
Understand your business
Understand trends
Define a solution that is results focused:

Identify the requirements
Develop the strategy
Validate the approach
Implement best practice and standards:

Design and build the solution
Create and prepare content
Support and train the editors
The right platform for the right job
There are many platforms to choose from and we select them to complement your way of working and the desired solution needed.
It's no secret that WordPress and WooCommerce are the leading platform and ecommerce solutions and much of this is down to their versatility and also the ease of use; both for website administrators and clients who manage their own sites.
We have experience not only with WordPress but also websites built using Magento, Hubspot, Grav plus other lesser known systems.
Bespoke websites or template development
Budgets can often dictate whether a bespoke design is provided, or a templated design is applied.
If you require a fast development timescale and tight launch deadline more often than not a combination of templated and semi bespoke designs can be your quickest solution. However, we love letting our creative juices flow and a fully bespoke design offers you a system that fits your needs perfectly and allows you to really stand out from the crowd.
Email & newsletter integration
A fundamental goal of many websites is to collect contact details for potential customers, a classic solution is to offer interesting content or offer deals and capture visitor information for follow up and nurturing campaigns.
We recommend using third party email subscriber platforms such as Mailchimp or Hubspot. Integrating these systems can also offer many other features aside from newsletter sign ups.
Not just website design
Along with creating artwork and assets for websites we also provide a more traditional design service which complements your website branding.
Branding projects can encompass creation of office documents, infographics, ad artwork, business cards and stationery right the way through to corporate business documents such as finance and annual reports, proposals and brochures.
Design — A PR agency website to shout about.
Enhancing their digital presence and align brand values.
UX wireframing
We create purposeful user journeys for great digital experiences.
Graphic design
As well as visually stunning websites, we create effective landing pages, engaging infographics and more.
Hosting and support
Keep your site bug-free and running smoothly with the help of our hosting and support team.
Web development
We'll build you a technically sound site that puts you miles ahead of your competitors.
WordPress design
Experts in the world's most popular CMS, we'll give you the support you need to easily manage your own site.
Copywriting
From functional micro copy to engaging page content, we provide copywriting that blends seamlessly with your site.
Complete digital strategies.
Website strategy
We can help you design, maintain and optimise your website to help your business succeed online.
Marketing strategy
Achieve your business objectives with a solid digital strategy that will help you reach and engage with your target audience.
Other services
We provide a variety of services to help your business or agency improve your digital marketing strategy.
Logic Digital have patiently guided us, applying their expertise to grow our presence and influence on socials and through content marketing. Furthermore the team are always super engaged, passionate and an absolute joy to work with.
Pippa Saunders
Marketing Manager, Resolution Interiors Ltd
Logic Digital were supremely supportive and patient. You have enabled our influence and reach to grow as a direct result of your help.
Michael Guard
Director of Qualifications and Teacher Training, Guide Education
The design and development process was managed very well and the consultancy on SEO and PPC was first class.
Delia Goldsby
Head of Social Media, Whistle PR
Logic Digital were instrumental in supporting our Sales team build social connections and deliver messaging to promote our products and services.
Rowena Curtis
Assurance Marketing Manager UKI, SAI Global Assurance
I've worked with Alex and his team for a couple of years now. I really like their 'anything is possible' attitude; something that's instilled in all team members at Logic Digital.
Tessa Smith
Marketing Officer, NCGPA