Improve the performance of your website through Search engine optimisation (SEO).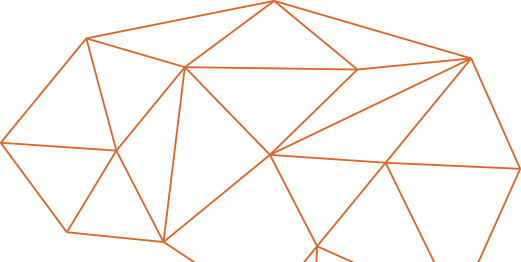 Improve your visibility in search results and get more traffic to your website.
Understand how data-driven SEO can increase your business' revenue.
SEO (search engine optimisation) is a vital foundation for any digital marketing activity to ensure that you are getting the most out of your website. A well-executed SEO strategy can also support and improve the effectiveness of all your other digital marketing activities.
Improving your website's visibility for search queries on Google and Bing can increase the number of leads and sales driven by your website which ultimately generates more revenue for your business. While many businesses are able to create digital marketing targets for their business, without an in-house SEO expert it can be hard to know how to build an SEO strategy or where to start once you have one.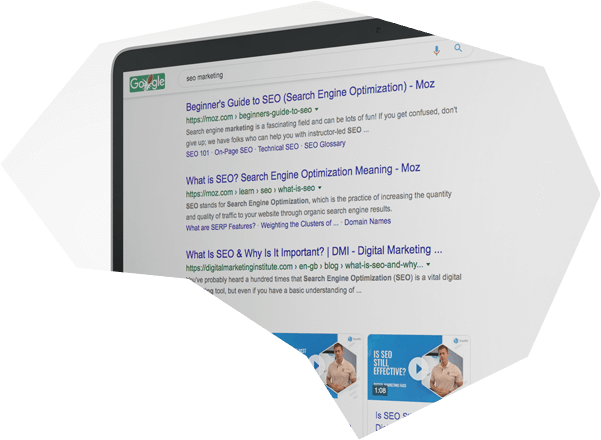 That's where we can help!
Our SEO experts stay on top of the latest search marketing trends and updates to ensure that your website never falls behind. We work alongside your business strategy to provide you with the perspective, technical knowledge and capability that you may not have internally.
We focus on developing effective, long-term, user-focused SEO strategies that are built for your customer needs and behaviours. We can work with you to develop your whole SEO strategy or with a select focus on any of the areas below:
SEO Foundations
By conducting a full SEO audit across the site, we can help you identify the priority SEO issues that need to be addressed and put together a plan to get your website where it needs to be in search engine rankings. This is ideal for new or revamped websites as well as websites that haven't had SEO attention in the past.
Technical SEO
Technical SEO health is an integral part of user experience which is arguably one of the most important factors in your website's performance. A website with great technical SEO will perform better for users and search engines, allowing you to reap the rewards of high search engine rankings and longer website visits from users.
Ecommerce SEO
Businesses that sell products online need an intelligent ecommerce SEO strategy to achieve high ranking product listings in search results and increase sales.
B2B SEO
B2B businesses looking to raise their profile and visibility of core services online often struggle to reach the most relevant audiences. B2B sellers need to approach their SEO strategy differently to B2C sellers in identifying the behaviour of your target audiences and converting them into clients.
Local SEO
Businesses with a physical location or with customers in a specific area need to target a local audience taking into account not only relevancy and keywords, but also proximity and reviews as part of their SEO strategy. We can help you optimise your website for local audiences as well as utilising other tools like Google My Business to help you reach customers in your area.
International SEO
An international SEO strategy can maximise your visibility in search engines and help you reach audiences in new territories around the world.
SEO — Increasing website traffic through SEO services.
Find out how we used SEO to increase website traffic.
New website SEO plan
If you're investing in a new website, it's important to optimise it for search engines to ensure you reach your target audience.
SEO audits
You'll need an SEO audit to understand the challenges and opportunities SEO could have for your business.
Our SEO experts know what search engines are looking for when ranking your website. We provide structured, and objective SEO audits that investigate the technical aspects of your website and help to plan the next steps of your digital marketing strategy.
Content optimisation
We analyse and update your website content to ensure your pages use the language and keywords that will enable you to be discovered online by your target audience. This process can be hugely beneficial to other marketing activities as it allows you to examine and understand exactly how your customers search online.
With Google's growing emphasis on relevancy, we can help you to identify if there is any information missing from your page that would increase your usefulness and relevancy to audiences and ultimately improve your position in search rankings.
Competitor activity
We can help you understand how your competitors are achieving results and identify quick wins and long term strategies you can implement to achieve your goals.
Outreach and link-building activities
Once you have high quality relevant content on your website, it's important to promote it in the right places through a link-building strategy that not only puts your brand in front of new people but also sends signals to search engines that you are a reputable and trusted source of information.
Reports and training
We provide regular reports tailored to your business objectives that track your performance and highlight the plan for the future. We also help to train your team so that they not only know what is happening, but they fully understand it.
Complete digital strategies.
Website strategy
We can help you design, maintain and optimise your website to help your business succeed online.
Marketing strategy
Achieve your business objectives with a solid digital strategy that will help you reach and engage with your target audience.
Other services
We provide a variety of services to help your business or agency improve your digital marketing strategy.
Logic Digital have patiently guided us, applying their expertise to grow our presence and influence on socials and through content marketing. Furthermore the team are always super engaged, passionate and an absolute joy to work with.
Pippa Saunders
Marketing Manager, Resolution Interiors Ltd
Logic Digital were supremely supportive and patient. You have enabled our influence and reach to grow as a direct result of your help.
Michael Guard
Director of Qualifications and Teacher Training, Guide Education
The design and development process was managed very well and the consultancy on SEO and PPC was first class.
Delia Goldsby
Head of Social Media, Whistle PR
Logic Digital were instrumental in supporting our Sales team build social connections and deliver messaging to promote our products and services.
Rowena Curtis
Assurance Marketing Manager UKI, SAI Global Assurance
I've worked with Alex and his team for a couple of years now. I really like their 'anything is possible' attitude; something that's instilled in all team members at Logic Digital.
Tessa Smith
Marketing Officer, NCGPA