Reach more customers, get more sales or leads with paid advertising (PPC/Google Ads).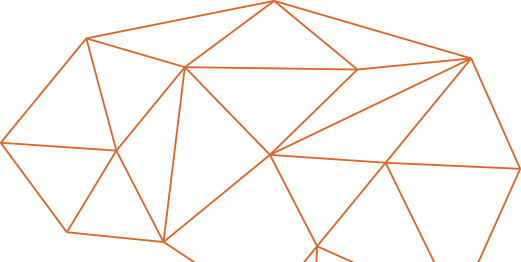 Overtake your competitors with paid advertising.
Increase your exposure with a Google Ads campaign.
Our paid marketing campaigns will allow you to expertly bid against competitors for top placement in search results with highly targeted and optimised ads.
Strong and effective PPC management from our Google certified specialists means that not only can you get your brand in front of the most relevant audiences but with highly measurable campaigns you can also target the people most likely to convert into a lead or customer.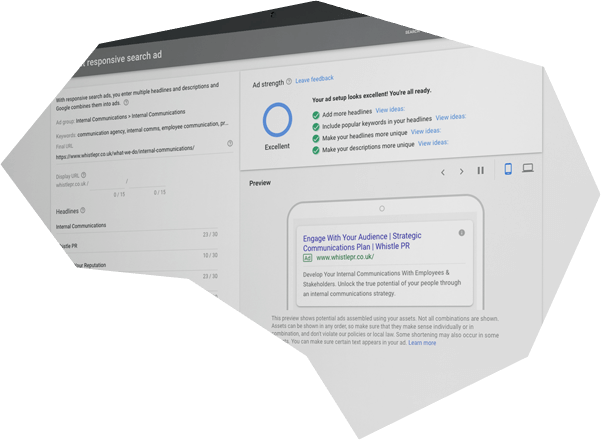 Paid advertising campaigns designed to meet your business goals.
There are a number of ways you can advertise to users, from search ads to video campaigns, and you can choose to pay for anything from exposure to an ad to a guaranteed sale or sign up.
Our experts can help you build a new paid campaign plan or audit your existing paid marketing portfolio to provide recommendations and help define an optimised PPC strategy that will grow your business online. Using advanced tracking tools, we can establish the health of your PPC campaigns compared to your competitors and make recommendations to improve your existing PPC activity – including defining strategies that will improve the ROI and effectiveness of you existing PPC campaigns. If your business is new to the world of online advertising, our team is here to guide you through the entire process and help you understand the best paid advertising options for your business and budget.We are qualified in a wide range of Google certifications with specialism in Search advertising, Display advertising and Video advertising.
Paid ads — Maintaining PPC performance at a lower Cost-Per-Click (CPC).
Decreasing the cost of a paid advertising campaign without losing audiences.
Campaign consultancy & PPC audits
Our Google certified PPC specialists can provide advice and insights for your current Google Ads campaigns to improve ad performance and ROI. Our audits can help to identify areas for improvement and prioritise your next steps for the maximum impact on your campaign. 
Ad copy creation & extensions support
We can help you create compelling ad copy that will drive users to your website and services. We can also help you configure and utilise ad extensions efficiently to increase campaign traffic.
Competitive research & reports
Using advanced tracking and monitoring tools we can help you understand your paid performance compared to your competitors and use their weaknesses to strengthen your own PPC campaigns.
Remarketing
Remarketing can be incredibly effective at increasing revenue when used correctly however a misguided remarketing campaign can unnecessarily drain your budget. We will help you to identify opportunities for remarketing campaigns and set them up in a way that compliments your wider digital marketing strategy.
Ecommerce PPC
For a large-scale ecommerce PPC campaign, success lies in understanding customer intent. And in order to do that, you need to have an intelligent and flexible strategy in place. That's what makes us the first choice for ecommerce sites in competitive sectors — we're the best at what we do, and we've got the tools to prove it.
Complete digital strategies.
Website strategy
We can help you design, maintain and optimise your website to help your business succeed online.
Marketing strategy
Achieve your business objectives with a solid digital strategy that will help you reach and engage with your target audience.
Other services
We provide a variety of services to help your business or agency improve your digital marketing strategy.
Logic Digital have patiently guided us, applying their expertise to grow our presence and influence on socials and through content marketing. Furthermore the team are always super engaged, passionate and an absolute joy to work with.
Pippa Saunders
Marketing Manager, Resolution Interiors Ltd
Logic Digital were supremely supportive and patient. You have enabled our influence and reach to grow as a direct result of your help.
Michael Guard
Director of Qualifications and Teacher Training, Guide Education
The design and development process was managed very well and the consultancy on SEO and PPC was first class.
Delia Goldsby
Head of Social Media, Whistle PR
Logic Digital were instrumental in supporting our Sales team build social connections and deliver messaging to promote our products and services.
Rowena Curtis
Assurance Marketing Manager UKI, SAI Global Assurance
I've worked with Alex and his team for a couple of years now. I really like their 'anything is possible' attitude; something that's instilled in all team members at Logic Digital.
Tessa Smith
Marketing Officer, NCGPA