Be confident in your website hosting & maintenance.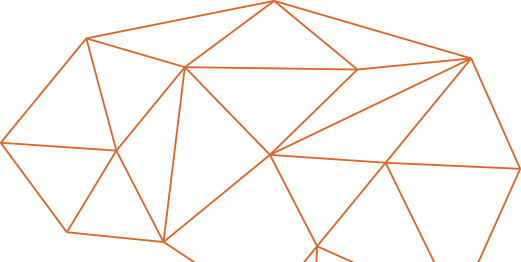 Performance, security and reliability as standard.
Industry leading hosting for your website.
A good hosting environment is essential to the success of any website project and that's why we have partnered with industry leaders and experts to provide a supported service that our clients can rely on.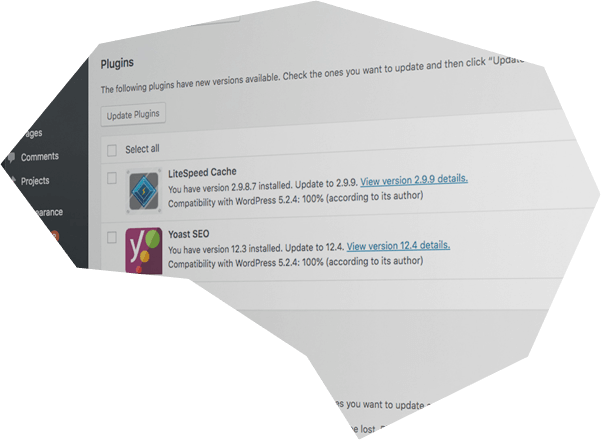 Letting you focus on your business.
We take care of all aspects of theme, plugin and platform updates so you don't have to. This way we can leave you to run your business without any website administration tasks.
We can also let you take the lead in updating your website and we simply provide the hosting environment if that suits you better.
Website updates
With the ever-changing world of the internet, frequent website maintenance shouldn't be an afterthought. To maintain the functionality and security of your website we carry out plugin and theme updates on a regular basis.
We can also identify and remedy any compatibility issues updates to multiple modules may bring.
Backups
We perform automatic backups to give you peace of mind in case you run into any site issues. Our hosting servers and individual sites are backed up hourly and have a retention period of the following:
7 hourly — 7 daily — 4 weekly — 6 monthly
Caching and speed
Our website servers run the LiteSpeed Web Server and include access to the WordPress Cache Plugin (LSCWP), this enables your WordPress and WooCommerce sites to enjoy the quickest load times – all at no extra cost.
Traffic encryption with SSL
As part of every website hosting package we use Let's Encrypt SSL certificates throughout your website, and this is provided free.
UK leading hosting provider
Specialised, UK managed hosting built by cloud experts — optimised for WordPress, WooCommerce, Joomla, Prestashop, Drupal, Opencart, Magento and more.Our websites are hosted using green energy / compensation for its services.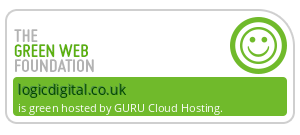 DNS & domain management
Misconfiguration of your internet records can effectively make your site inaccessible. We can manage your DNS (Domain Name System) records including migrations to new domain registrars and domain purchases and renewals.
Monthly support and maintenance
Your website and server environment are maintained by experts applying frequent security updates. You have the option to manage the website updates yourself to reduce your monthly cost (although we highly recommend you let us take care of it for you).
Security built-in
With a Web Application Firewall (WAF) and security scanning every website includes 24/7 monitoring for malware, viruses and hacking attacks. We also include a free fully trusted 256-bit SSL Certificate as standard, enabling HTTP/2 & QUIC for your site.
Complete digital strategies.
Website strategy
We can help you design, maintain and optimise your website to help your business succeed online.
Marketing strategy
Achieve your business objectives with a solid digital strategy that will help you reach and engage with your target audience.
Other services
We provide a variety of services to help your business or agency improve your digital marketing strategy.
Logic Digital have patiently guided us, applying their expertise to grow our presence and influence on socials and through content marketing. Furthermore the team are always super engaged, passionate and an absolute joy to work with.
Pippa Saunders
Marketing Manager, Resolution Interiors Ltd
Logic Digital were supremely supportive and patient. You have enabled our influence and reach to grow as a direct result of your help.
Michael Guard
Director of Qualifications and Teacher Training, Guide Education
The design and development process was managed very well and the consultancy on SEO and PPC was first class.
Delia Goldsby
Head of Social Media, Whistle PR
Logic Digital were instrumental in supporting our Sales team build social connections and deliver messaging to promote our products and services.
Rowena Curtis
Assurance Marketing Manager UKI, SAI Global Assurance
I've worked with Alex and his team for a couple of years now. I really like their 'anything is possible' attitude; something that's instilled in all team members at Logic Digital.
Tessa Smith
Marketing Officer, NCGPA