When working with clients it can be daunting to take time out of the office since you're not just responsible for the performance of your own business, you're also responsible for the performance (or some aspect of it) of your client's business.
At Logic we've drawn on our shared experiences from a variety of company sizes and industries to ensure that we can minimise the stress of delivering services to clients in the event of a team member's absence or inability to work from the office.
Here are the 5 things we do to keep our clients moving forward in an event when external challenges like Coronavirus make it difficult.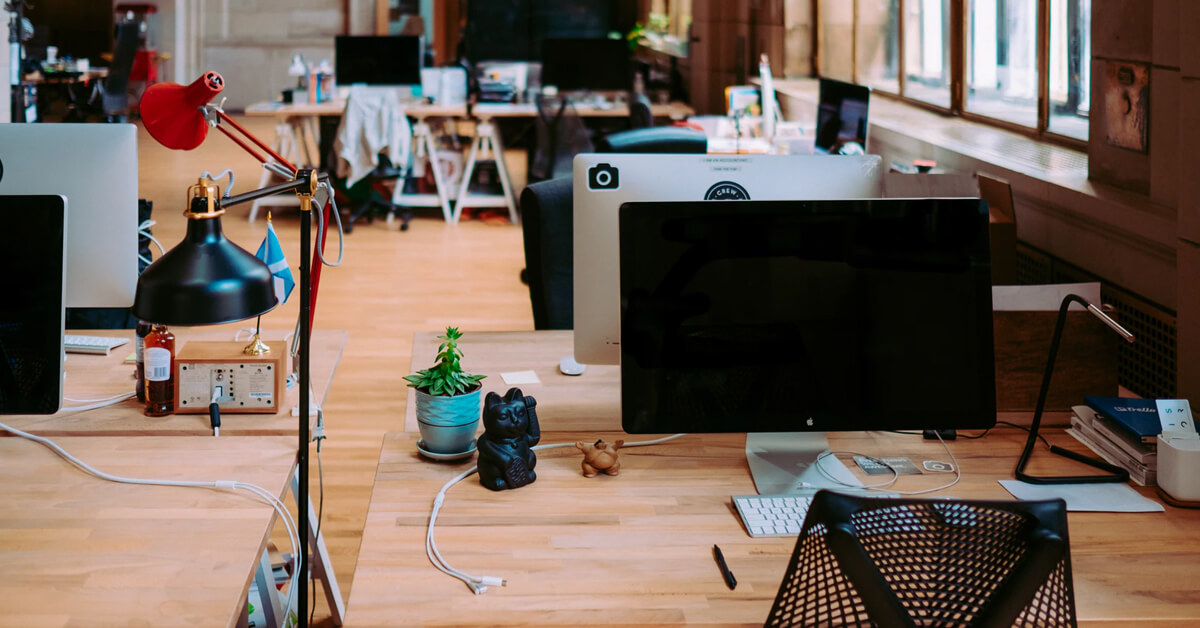 1. Plan Ahead
Planning ahead is one of the most valuable things you can do to save yourself some stress in the event that you have to suddenly work from home or take time off from work completely. Make sure that you plan in time to do work well ahead of deadlines to give yourself a buffer in case you can't stick to your original timeline and also avoid the stress of completing a task last minute.
Planning your week can help you feel more organised and focused so that you know what you're going to do each day even if you're outside of your usual working environment. Using a shared calendar or task management app to plan your day can help you stay on top of this. This will also help your team step in if you're unable to work as they can see exactly what you were planning to do if you're unable to leave them with instructions.
2. Collaborate
When you're working together on a project, you can be sure that someone other than yourself will know the details and can handle any questions or issues that come up when you're unavailable. Don't be afraid to delegate tasks that can be done by other members of the team – but also don't forget to help other team members out if you have some spare time or if you have skills in a particular area.
"Isolation doesn't mean isolated"
Of course, straight forward collaboration isn't always an option for team members with specialist skills or unique job functions but that doesn't mean that you can't keep everyone informed of your plans and projects. Have a meeting at the start of the week where you run through what each member of your team has got planned, not only will this help to keep everyone informed, it will help you understand everyone's workload and pain points that you may be able to help resolve.
3. Standardised Processes
Collaboration and delegation is made much easier when you have shared and standardised processes for certain areas of the business. Knowing exactly how something needs to be done means that anyone can step in and complete the task even if the person who usually does it is off or can't complete it for some reason.
Standardised processes also make it easier to teach a member of your team how to do something new so that the responsibility for completing that task doesn't always have to sit with you.
We have a standard processes and checklists for a number of tasks including client reporting, Google Ads optimisation and specific SEO activities that have made it easier for another team member to step in when needed.
4. Software
The tactics above are all made easier by having the correct software in place. We're huge fans of Microsoft Teams as it allows us to integrate Planner for task management, SharePoint for file storage and sharing, with communication tools like chat, voice and video calling all in one place. Not only is the software accessible from our work machines, in the event of an emergency where these are not available, we can access it via the mobile app on our personal phones or the web app from any other machine.
Listen to the Director of Logic Digital, Alex Clifford, discuss Microsoft Teams and flexible workspaces on The Digital Workspace Works podcast.

Listen now
Having cloud-based file sharing and communications software can be a huge lifesaver when a team member is off or working from home – it enables you to access files they've been working on and see all communication about a project even if you haven't been involved up to this point.
5. Remote working strategy
One of the keys to success for any business is having a robust remote working strategy that makes working from home as easy and productive as working from the office. Software like Microsoft Teams contributes hugely to this as communication remains consolidated in the same channels and if you want to talk to another team member (rather than typing a long email or chat message) you can use the video and voice calling features instead of having to use your personal phone.
Having a portable work machine like a laptop or tablet that you can take home to work from is also hugely beneficial as you can be sure that you'll have access to the same software that you use in the office and that the device your using will perform at the same level – rather than trying to do your work with a laptop battery that dies every two minutes!
On top of the technology requirements, to ensure that you have a solid remote working strategy you should make sure that your team is comfortable speaking to you on the phone (or through voice calling on Teams) – this can help you spot signs that are difficult to pick up on in a typed message such as their emotional state, stress levels and general wellness.
Working hours is something you should keep an eye on when it comes to remote working – you may have stayed home to work around something else happening in your life like a school run or doctor's appointment so make sure you're clear on when you'll be available so that your team can know when to expect responses.
With sick days, the current isolation advice and the increase of remote working in general, it's important that businesses are able to continue functioning even when team members aren't in the same location. Of course, there are other contingencies you can have in place including outsourcing and getting rid of unprofitable clients but if your core business isn't set up to handle situations like this, your team or your reputation with clients may suffer.