LinkedIn can offer your business more than self-promotion and potential business contacts. Through careful planning and utilisation, you can harness this powerful B2B professional network to generate lasting and profitable sales and leads.
LinkedIn facts
LinkedIn has over 20 million active members in the UK, 40% of which check their accounts daily. Add to the equation the fact that 50% of LinkedIn members buy from companies they engage with and that means for every 2 connections you make, 1 of them could turn into a sale. Achieve 100 connections and that is 50 potential new clients!
The possibilities are endless, especially as 83% of social leads come from LinkedIn. Harness this powerful tool correctly and your business can reap countless rewards.
Yet despite all these promising figures, it is only natural for you to still ask 'why'? Why should you invest time, energy and money into building a strong LinkedIn account? Can it really be used to produce sales?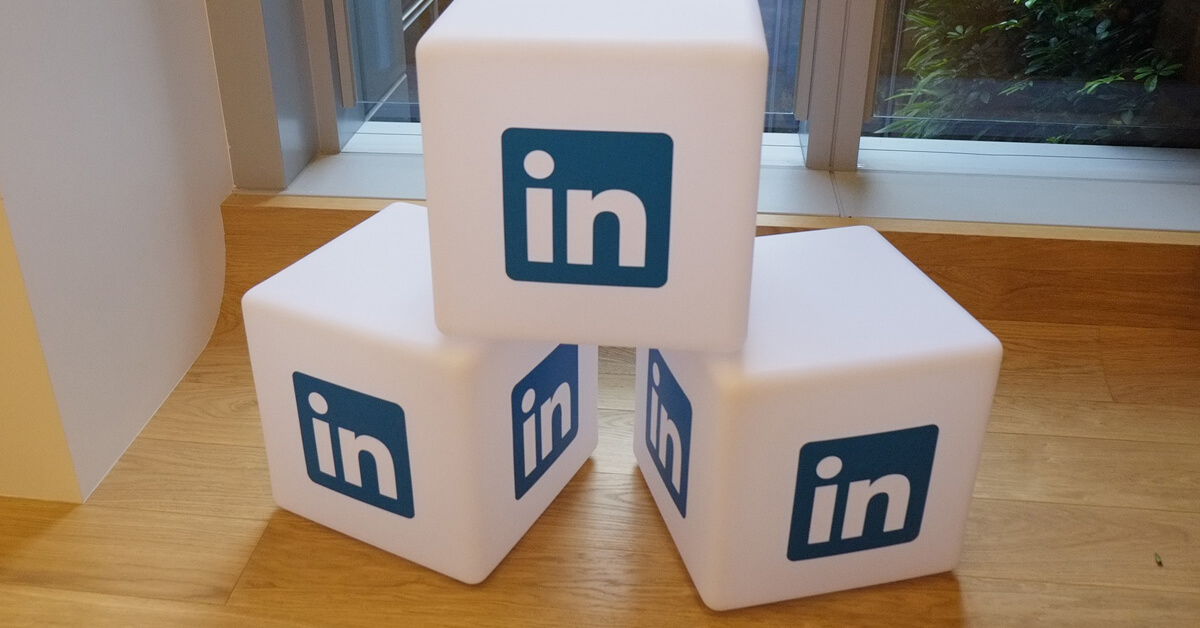 The answer is yes, and below are just a handful of the services and tools that LinkedIn provides for lead generation.
How is LinkedIn good for business?
Think "LinkedIn" and most would describe it as a way for individuals to find work; connect professionally and share content.
And it's true…
LinkedIn affords you countless opportunities to introduce yourself, your business and even your products. Yet there is much more to this career-based site than meets the eye.
For instance, all of the following tools have the potential to boost traffic to your website:
LinkedIn Free Tools
Invite connections and referrals – like we mentioned above, LinkedIn is a great way to make connections; however you can take it one step further. Referrals are a key way to extend your connections as being referred by other members is a powerful technique for building a list of relevant connections.
Participation – the incredible thing about LinkedIn is that it contains every niche imaginable, and within every niche you will find targeted discussions full of people looking for support and advice. This is where you can step in; share your expert knowledge – freely – and establish lasting relationships, where eventually you'll become the go-to source for all industry orientated advice.
Free Messaging – LinkedIn offers very cool functionality that allows you to send free messages to 1st and group connections. Just be sure to make sure the content of your message is mutually beneficial, and that you only target specific connections and groups.
Blend Accounts – you can instantly amplify your reach by connecting your Twitter and LinkedIn accounts. By combining them together, you can ensure every LinkedIn post ends up getting reposted onto your Twitter feed for your followers to see.
Linked-in Paid Services
Sponsored Content – get the word out about your brand across all platforms and use comprehensive targeting options to promote your content to exactly the right audience.
Dynamic Ads – drive responses with ads that are unique to your audience's activity. Dynamic Ads allow you to precisely target decision-makers and influencers with highly relevant and customisable creative. You can personalise your message and creative; craft your ad copy; choose your call to action (CTA) and leverage dynamically generated images from LinkedIn member profiles.
Sponsored InMail – send highly targeted messages to the people that matter most to your business – straight into their LinkedIn inboxes.
Display Ads – exclusively placed, highly viewable ad placements combined with a premium audience make Display Ads a key way to build your brand and engage the right people.
Text Ads – drive new customers to your business – on a budget that works for you – with LinkedIn's self-service pay per click (PPC) advertising platform.
The truth is, consultants, B2B Marketers, entrepreneurs, small businesses and large businesses across the world all use LinkedIn to: connect with prospective clients; broaden service and experience awareness; announce new products/service offerings and stay in front customers.
To not be present or take advantage of the numerous direct and indirect marketing opportunities that LinkedIn can afford is a big mistake.
So whether you choose to provide prospective customers with information about your company directly, or you opt to be more subtle – by starting discussions and getting to know them before leading them to your landing page – your advice and industry insights could make all the difference towards turning them into real and credible sales.
80% of B2B leads are made through LinkedIn (Oktopost research) – that is at least 60% more than Twitter (12.73%), Facebook (6.73%) and Google+ (0.21%).
And this is ignoring the fact that 94% of B2B marketers use LinkedIn to distribute their content!
It is little wonder that 43% of marketers succeed in sourcing customers from LinkedIn (HubSpot Report). With a proven record of 63% of marketers achieving positive results and sales from using this social platform (Content Marketing Institute Report), LinkedIn can help you to shape a reputable and professional online presence, based purely on the brilliance of your articles, posts and advice.
How can we help?
Any one of the above tips can set you on the path to marketing success. However, as with any lead generation plan; they require energy to implement and sadly not everyone has got time to do this.
Fortunately, by placing your trust in the hands of leading LinkedIn specialists Logic Digital, we can help you to harness all the perks of LinkedIn and achieve lasting lead generation results.
For instance, we can help you to:
Raise your personal and business profile by optimising it for search and placing you at the forefront of members' minds – everything will be done under your profile, meaning you will remain at the centre of all campaigns and activity.
Define your target market and persona.
Implement a connection activity to increase your professional network.
Create and distribute content to help raise your profile whilst sharing it with your target audience (in order to nurture relationships and demonstrate value).
And such support can make all the difference to establishing trust and a strong professional presence on LinkedIn.
With little or no time investment on your part, all data collected, captured or added to your profile will be yours to keep, whilst at the same time all leads, conversations and introductions will be made by you directly.
So if you're interested in utilising this versatile platform and harnessing the hundreds, if not thousands of leads LinkedIn has got to offer, contact us today.
With 86% of leads generated from discussions alone, we can help you to introduce meaningful updates, blogs, articles and discussions that will turn followers into profitable leads.