Ads are, without a doubt, a great way to get in front of your target audience, build awareness of your brand and drive customers to your company.
With digital ad audiences being nearly twice as attentive as traditional TV audiences, it makes sense that businesses are looking to spend their ad budgets on social media and search engines. After all, there's no point paying for someone to ignore your ad.
In the interest of getting the best ROI from your ads, we spoke to Scott Wigglesworth from Blackfell Photography about the imagery businesses should be using in their image ads online.
Make it attention-grabbing
Scott's first point was to highlight that "everybody is busy" and "people's attention spans are not that long" so you need to make sure you grab the attention of your viewer.
"You have something like 8 seconds", says Scott, to draw someone in before they skip or scroll past your ad.
Especially when it comes to video ads, "make sure you have something that hooks them in the first few seconds".
Otherwise, your ad will be skipped.
At the end of the day, ads interrupt activity online, they're not what the viewers are intentionally looking for – so you've got to be attention-grabbing enough to convince the viewer to stop what they're doing and hear what you have to say.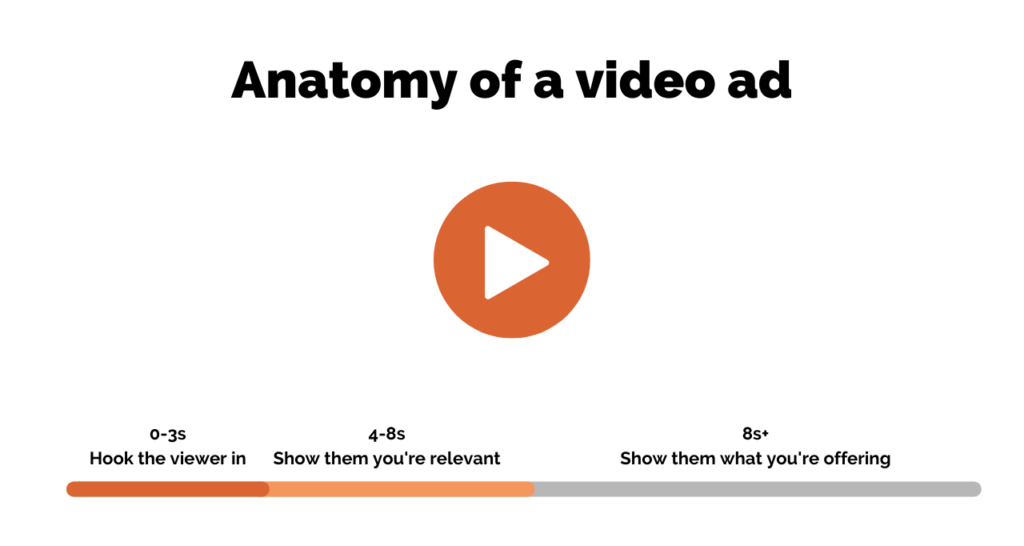 Make it relevant
"We don't want to be seeing things that aren't relevant to us" – irrelevancy will lead to your ad being skipped or ignored. All of which is wasted effort and budget.
An easy way to ensure you get the message across about why your ad is relevant to the viewer is to make it relatable to the viewer.
As we mentioned in a previous article with Scott about social media imagery, being relatable means reflecting the challenges, experiences and demographics of your buyer personas in your images. E.g. if your ads are targeting busy mums, use imagery of mothers with their children to immediately highlight your relevancy to the viewer.
Top Tip

"Keep the message simple"

(Don't overthink or overcomplicate your ads)
By making your ads as attention-grabbing and as relevant as possible for your audience, you'll get better ad performance saving you time and budget. For support with your digital ads, get in touch with our team.
Want to know more about digital marketing for your business?

Want to know more about marketing your business online?