A blog, if done effectively, can benefit your company in a variety of ways, without taking too much time and money to create. A blog shows you to be an expert in a particular topic and is another way to add additional keywords onto your website, potentially generating more traffic to your website.
What are the benefits of a company blog?
Raises the online profile of a company
Demonstrates the capability and quality of the work a company produces
Articles can be a part of an ongoing keyword strategy
It presents the company as a thought leader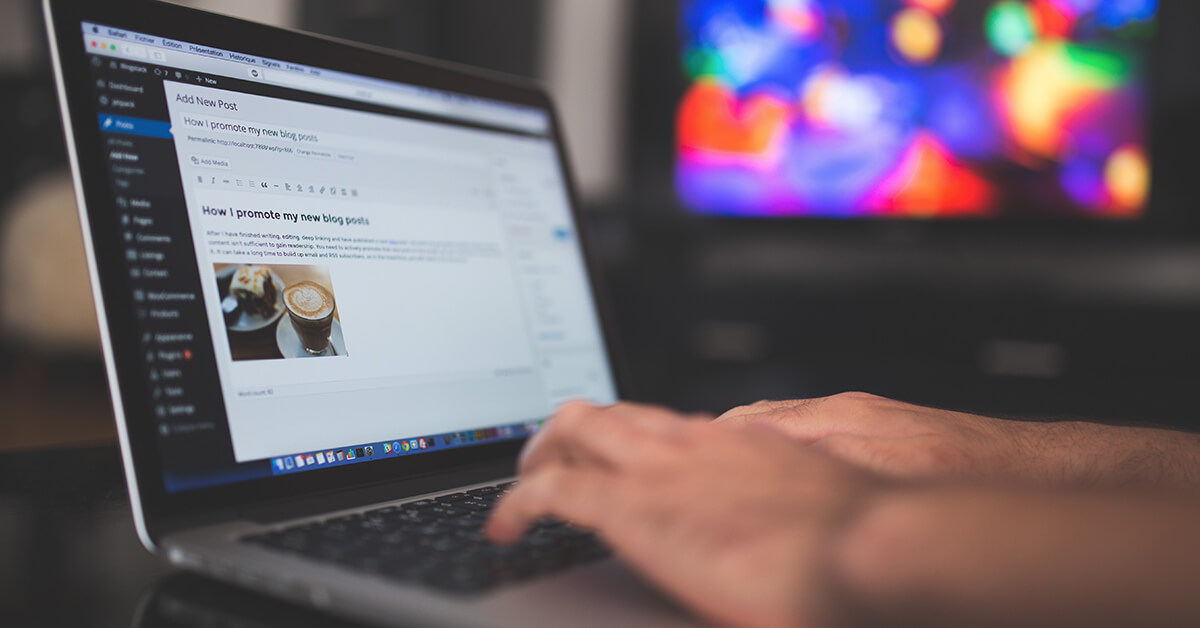 We've put together some key tips to help get your company's blog up and running, or to help you shake up your quiet, uninspiring blog.
Brainstorm content ideas
Before you begin anything, make a list of the topics you'd like to cover with your blog and any title ideas. This list could be endless, so perhaps stick with the ones you think are more of a priority and more relevant to how the company is progressing. Your list could also include ideas for the imagery to support blog posts or the layout your blog will have.
Decide on a tone of voice
Perhaps one of the most important aspects to consider, the tone of voice of your blog is what your audience will relate to and define how your audience reacts to you. A tone of voice should also match the branding of your website and be the 'voice' of your business. If your business sells multi-coloured bouncy castles, you don't want your blog to be extremely serious and only feature text. You'd want your blog to reflect the fun, colourful nature of your bouncy castle business.
Post frequently
This may seem like a pretty obvious one; however, don't underestimate the power of posting consistently. Posting weekly or fortnightly can help to spruce up your website and gain even more traffic as you write about a variety of topics. If you share your blog posts on your social media accounts, it keeps those updated too – making it a win-win situation.
Create a calendar
The day-to-day running of a company can make it difficult to keep up with writing, designing and posting blog articles; however, creating a quarterly or even an annual calendar for the strategy can help greatly. This method can also help in creating article series and tying in with current events.
Make content relevant and personal
This may seem like an obvious one, but it can often be forgotten. You need to write content that people will want to share, relate to and think about afterwards. It can be as simple as changing a few words to make the tone seem warm, encouraging and helpful. Always make it sound like you're on the side of the reader, you're rooting for them to be as knowledgeable as you are about a particular subject.
Collaborate
Finding some spare time to write an article can be difficult when you're keeping a business going; however, if the job is split between multiple people, it can help to free up some precious time. Some key benefits of collaborating on a company blog are that it can encourage a variety of topics and opinions, can create teamwork within a company, can inspire creativity and teamwork within a company and helps employees to cement their specialist knowledge.
Make content useful
Creative articles with lots of photos can be interesting to read; however, we've found that people respond the most to articles which can influence somebody to do something differently or take action. The simplest way to make sure you're creating useful content is to write some 'How To' articles on topics your company has expertise in. This is also a great way to appear in more search results too.
Use relevant keywords
You may be concerned that your article may not be found in search results because you haven't taken specific action in ensuring that it contains all the right keywords. This isn't necessarily true. If you've written an article about a specific topic and you haven't been repetitive in the phrases you've used, it's more than likely that you've naturally used all of the relevant keywords. It also is extremely helpful if the title of your article is also what somebody is most likely to type into Google (which also links to point 7!).
Unique and clear imagery
Not every article has to have an image within the text; however, we would fully recommend that a unique, relevant feature image is used in every article which is written. It's much more reliable to use stock imagery, however, if you decide it's better to use your own image for this, make sure it's high quality and says everything you need it to. Using graphics instead of a list of bullet points are also a really great way to add some colour and interest to an article.
Share on other platforms
This tip is one of the simplest if you want as many people to read your article as possible. Post your article on your website's blog and then attach the page's URL to social media posts to introduce the article. Ensure to change the post's content to make it appropriate for each social media platform. On your website's blog, there should also be the option for your article to be shared on people's personal social media accounts to gain a larger potential audience. Combining an interesting article with your own and other people's social media accounts should help to gain readers.
After reading this article, we hope that you've gained more of a clear picture of what it takes to create your own company blog. The more you write and post on your blog, the more you will start to understand what works for your company and audience. If you're still unsure as to what contributes to a popular, interesting company blog, don't hesitate to contact us to see how we can help you to create just that.