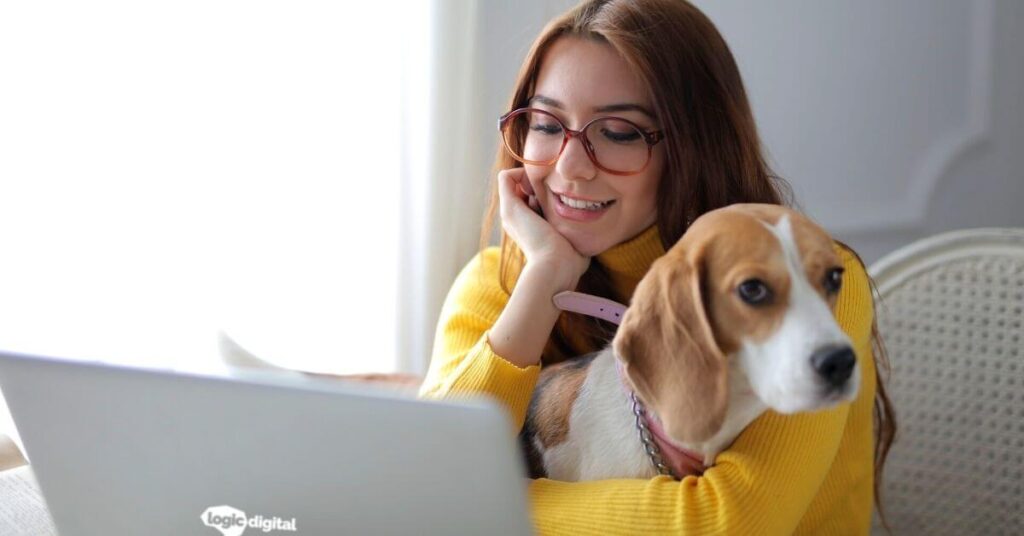 Blog posts are one of the most useful marketing assets you can have.
Blog posts can help you show up in search results, provide you with extra content to share on social media, attract links from other websites and influencers, show your audience your expertise and establish you as a thought leader in the industry.
But to have all these benefits, they need to be written well – this goes beyond simply having good writing skills. Here are 7 steps you need to make sure you follow if you want your blog posts to be the incredible marketing machines they have the potential to be.
1. Pick the right topic
It's going to take you a little time to write a blog post, so you need to ensure you write about something people are likely to want to read – otherwise, you'll waste your time writing content nobody will ever see.
Rather than just relying on your gut or what you think people want to read about, do some research to find out exactly what your audience wants to know. This can be as simple as asking some of your clients or target audience what they want to hear about while having a conversation with them, jotting down the questions that come up when they talk to you or putting a poll out to see which topics they find the most interesting.
You can also (and this is our favourite method) research the most commonly searched for questions online (i.e. keyword research) and write blogs that answer those questions. This will help you rank in search results for searches relevant to your business while simultaneously writing an article someone wants to read.
You can use free tools like Ubersuggest or AnswerThePublic to find common searches or paid tools like SEMRush, MOZ and Buzzsumo to get a bit more detail that can help you craft an even better blog piece.
2. Write an engaging title
No matter how people find your blog (in search results, on social media, in an email, etc), there will be something else competing for their attention. This is why you must take a bit of time to work on your title to make it as engaging as possible to increase the chances of someone clicking through to read your blog.
One of the key things you should always include in your title is the focus topic – if the title doesn't tell the reader what topic the blog is about, the reader isn't going to know whether or not they want to read it. This will also help to optimise your blog for search engines – if you followed the previous step to pick the right topic the focus of your blog will be about a commonly asked question that people are often searching for. The title is a key place that search engines like Google look at to understand which results will provide relevant answers for the reader.
Once you've got your focus topic (i.e. keyword) in the title, you can make it more engaging by
Adding numbers – 7 steps to write a blog post
Adding brackets – How to write a blog post (without wasting time)
Asking a question – Don't know how to write a blog post?
Using emotive words – Scared of blogs? Here's how to write one
Adding context words – How to write a blog post right from the start
Using active language rather than passive – How to write a great blog post
Adding brand or celebrity names – How to write a Beyoncé-level blog post
Come up with a variety of different title options and run them through a tool like the Sharethrough Headline Analyzer or Coschedule Headline Analyzer to see which one is the strongest.
3. Make Use Of Headers
Within your blog post, you should be using headers to separate each section of content for your readers and give search engines a summary of what your blog is about.
Most readers will skim content before properly reading it to figure out a) if this blog has the information they're after and b) if there's a section they can jump to that answers their question quickly. They can't do either of those easily if they're met with a solid block of text that all looks the same.
Both readers and search engines also use headers to form an initial understanding of what information you're sharing (e.g. by looking at the headers in this article, readers can tell which blog areas we're talking about). Search engines will even go as far as using the headers in your blogs to form their own lists when providing quick answers in featured snippets and PAA results.
While headers look like regular text but bigger and bolder, they actually use a different HTML code which is how search engines can tell the difference and prioritise them when ranking results.
4. Think about your formatting
Aside from headers, other formatting within your blog can improve the experience for your reader.
Lists and bullet points can help them digest steps and key information while quotes can highlight significant facts.
To help you rank in search results, take a look at what formatting the current top-ranking blogs are using and try to mirror or improve upon it – if it's ranking highly it's likely that both users and search engines like the formatting of that content.
5. Include Links
Links to other blogs you've written, relevant parts of your website or other relevant websites give the reader the chance to find out more about a particular topic or continue their reading journey elsewhere.
By providing the link in your blog, you're saving the reader time and effort they'd have to put in themselves to track that information down – a big plus for the user experience and
6. Have an engaging Call to action (CTA)
We said at the start that blogs are one of the most valuable marketing assets you can have. So, let's remember that these are marketing assets and make sure we have a clear call to action for the reader. This can be as simple as to get in touch, download a resource or buy a product.
A good call to action will
Start with a commanding verb e.g. "Order, Download, Find Out"
Show emotion with words and punctuation
Give your audience a reason to take action with you and no one else i.e. use your USP
Put a limit on the offer that makes readers fear missing out
Consider what the audience is willing to do e.g. are they willing to submit all their personal details yet or do they want a simpler way to convert?
7. Choose a good featured image
We've mentioned website imagery in previous blog posts but we're going to mention it again, specifically: how to choose a good featured image.
The featured image is the main one that displays next to your blog title when shared on other websites and social media platforms. Along with the title, this can be a big factor in whether a potential reader chooses to click on your blog or not.
A good featured image for your blog will
Align with the rest of your website imagery
Be relevant to the article topic
Be eye-catching & stand out
The ideal scenario is that you'll have original imagery to use for every piece of content – but not everyone has that option.
Stock imagery is most commonly used to populate featured image slots on blogs. But if everyone is using the same pool of stock images, nothing is going to stand out. If you have to use stock imagery for your blogs, find ways to tweak and adjust the images so that they still represent your brand and stand out from other blogs about the same topic.
There is a lot that goes into writing a blog post for your business but when done well can have big returns across your whole marketing campaign.
Book a free call with our team to see how we can help you create great blog content to benefit all your other marketing activity.