Creating a new website but doing it yourself rather than going to an agency? That's cool. We're not here to pressure you into buying anything you can't afford.
But to make sure you get off to the best start possible, here's some advice from our experts about choosing the best web design software for your new website.
As part of this guide, we're looking at a few key factors including
Price
User friendliness
Design options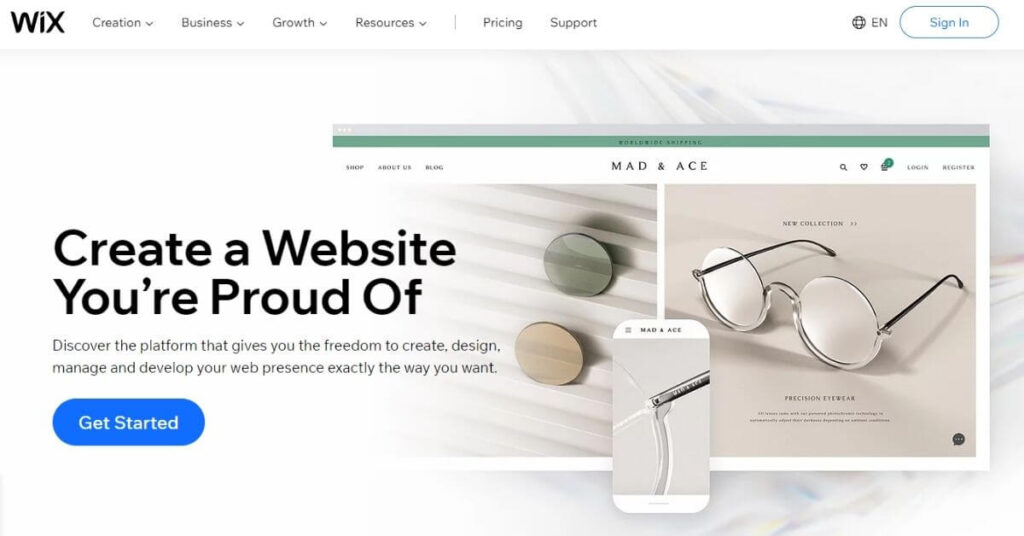 Wix
A lot of businesses turn to Wix as their web design tool because they are cost-effective. You can build your website for free or pay £6/month if you want additional features like your own domain. (See end of the page for our thoughts on domains)
Wix is a very user friendly web design tool – you can choose from around 800 templates and then use drag and drop options to customise it. While there are additional features you can add to your site through the App Market, there isn't a huge amount of choice or a lot of customisation you can do once you've chosen your app. E.g. let's say you want to add an event calendar to your website, you'll have around 10 apps to choose from – none of which may fit the design you've got in mind and can't be tweaked easily.
From a design perspective, Wix is a good option for beginners if you need something very basic – and think this will be all you need in the future – because while the option to customise your website is there, there is only so far the system will let you go.
Once your website is ready, you should also consider how easy it is to optimise for search engines through SEO – Wix has your basics covered with the ability to customise title tags and meta descriptions but it is very difficult to do much else such as add schema markup.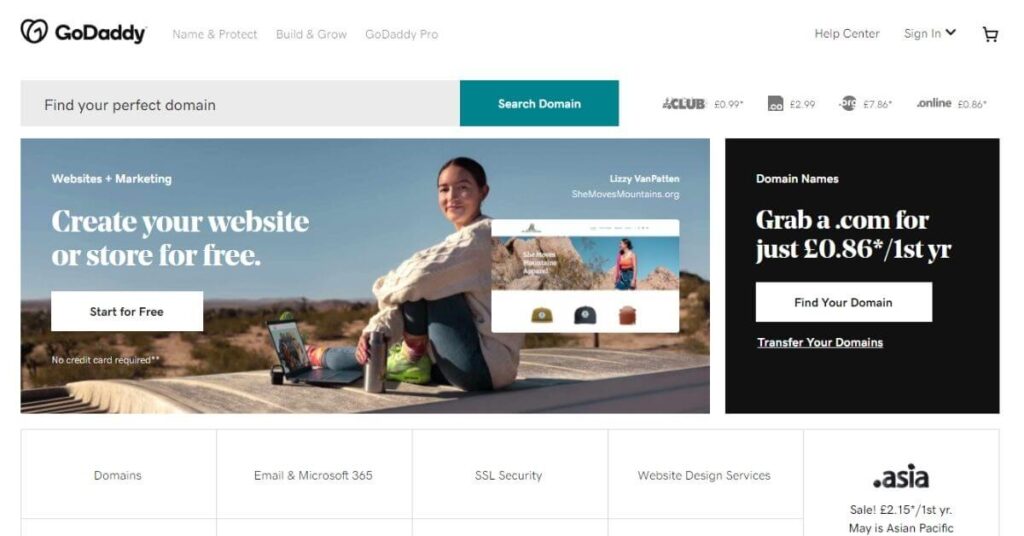 GoDaddy
The cheapest GoDaddy plan (at the time of writing) is £6.99/month and includes your domain. This is about the same as Wix – although you do get a £75 ad voucher with Wix on the £6 plan…
Similarly to Wix, GoDaddy has a decent selection of themes you can start with and a very visual design tool. However, we personally found this system a bit more restrictive than Wix when it comes to adding more elements and changing the layout of the page.
Search engine optimisation is possible on GoDaddy, but only once you upgrade your plan – and even then there are some key features that we feel are missing.
We've seen a lot of businesses turn to GoDaddy for their eCommerce store since there are admittedly some useful CRM tools in there – but if this is the only reason you're considering GoDaddy, we'd recommended thinking about alternative design tools and integrating them with external CRM systems.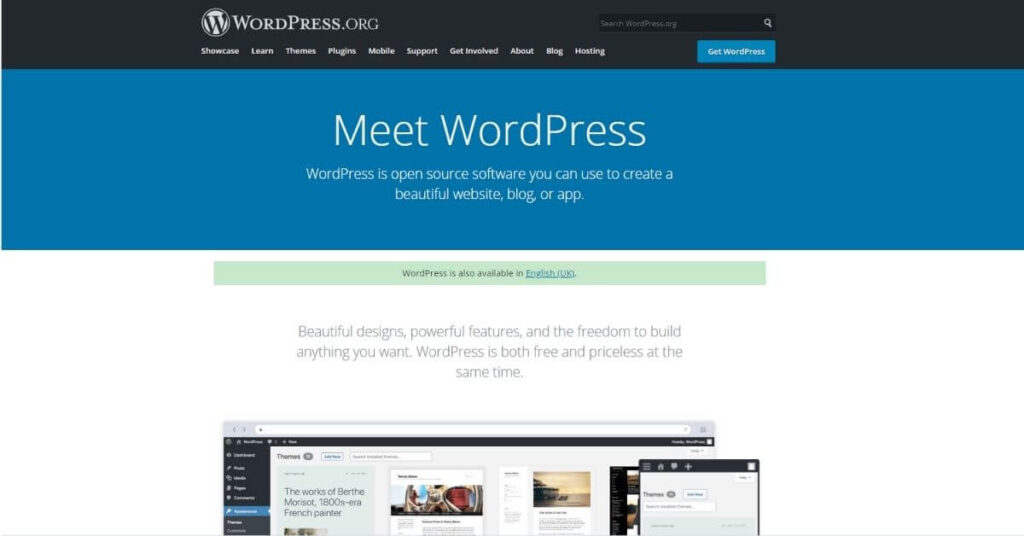 WordPress
Our recommended option for websites is WordPress. It's free to build a website (however you will need to buy your own domain and pay for hosting with someone like Guru) and provides significantly more customisation and opportunities for future expansion than Wix.
Since 64% of CMS driven websites are created with WordPress, some business owners shy away from the platform thinking it will be too technical and require lots of development knowledge. This isn't the case, similarly to Wix there are plenty of themes to choose from (albeit WordPress does have more) and many of them have a WYSIWYG (What You See Is What You Get) style editor that allows you to drag and drop elements easily around the page. Since WordPress is so popular, there are also numerous help guides and tutorial videos out there in case you get stuck.
"If WordPress is so great, why are these other options out there?"
We hear you. Clearly there is something people don't like about WordPress.
The main objection we've found people have is that they're concerned about security. True, whenever you hear about a security issue with a website it tends to be a WordPress one – but let's remember that most websites are built using WordPress which significantly increases those chances.
In a lot of cases when security issues arise, it's because something on WordPress hasn't been updated by the user – either a plugin or the WordPress system itself. The platform or the plugin developer creates updates when they are needed but it's your responsibility as the owner to implement those updates – you can either turn on automatic updates or check in regularly to see when they are needed. As long as you keep your site updated, you shouldn't have any security problems.
Our main issue with Wix is that it doesn't always provide you with as much flexibility as we'd like when it comes to customising the website and adding additional features. This is one of the main reasons that WordPress wins in our eyes. There are thousands of free plugins you can install (and often customise) to add pretty much anything you could possibly need on your website from countdown timers to event calendars. By comparison there are over 800 event calendar plugins available on WordPress compared to the 10 available on Wix. This flexibility means that you can grow your website with additional features as your business grows without having to increase how much you're spending.
Once again thinking about what comes AFTER you've built your website, WordPress comes out on top here too. There's very little point in creating a website if nobody on Google can find it. There are plenty of free SEO plugins like Yoast SEO or RankMath available on WordPress that enable you to not only edit your title tags and meta descriptions, but also update schema markup, canonical tags and indexing.
For us, WordPress is the best option as it gives you more flexibility and ability to grow while still being very user-friendly. Still not sure or need help with your website? Get in touch with our team!
Domains Tip
If you're only increasing your website builder plan to get a custom domain name for your website, consider using a site like 123-reg.com instead where you can buy domains for as little as £0.99/year!