At Logic Digital we believe in helping people achieve real and tangible results and supporting them towards lasting growth. We appreciate the importance of education in continued success and pride ourselves on providing our clients with the knowledge and tools they need to achieve their goals.
Our belief in the importance of education doesn't stop with our clients, however. We have recently worked on an enterprise project with years 7-10 from a local school, Arnold Hill Academy during their 'Inspire Day'.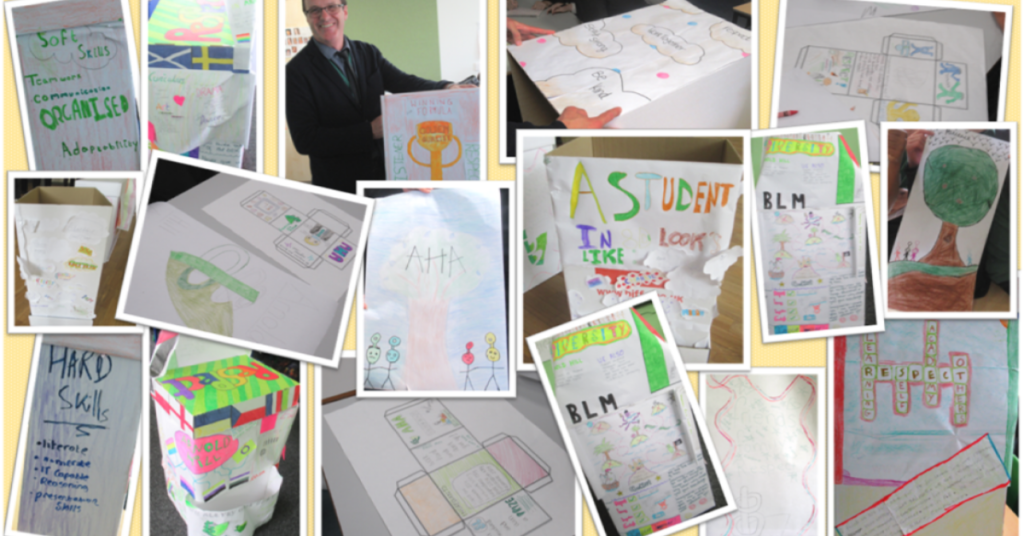 How did the product box challenge help the Arnold Hill Academy students?
The product box challenge aimed to help the students at Arnold Hill Academy with their employability. Encouraging the students to think about their skills and how they can stand out against other job candidates in the future, this Inspire Day helped Arnold Hill students to understand and communicate what makes them the best option for prospective employers.
What was the product box challenge?
A product box, like a cereal box for example, helps us to visualise its contents before we look inside. Businesses use product boxes to showcase why their products are the best, show the value their product will give to the consumer, and demonstrate the experience the customer will have when using the product.
We wanted the students' boxes to do the same for them: showcase why they are the best, their value, and the experience they provide.
Working in teams within their tutor groups the students were asked to create product boxes that represented them, to showcase their core values and skills that employers are looking for. Each team pitched their box to their tutor group before working together to select the best elements from each group's work. Using these elements, a large collective box project was created and entered into a competition against the other form groups to be judged by our founder, Alex Clifford.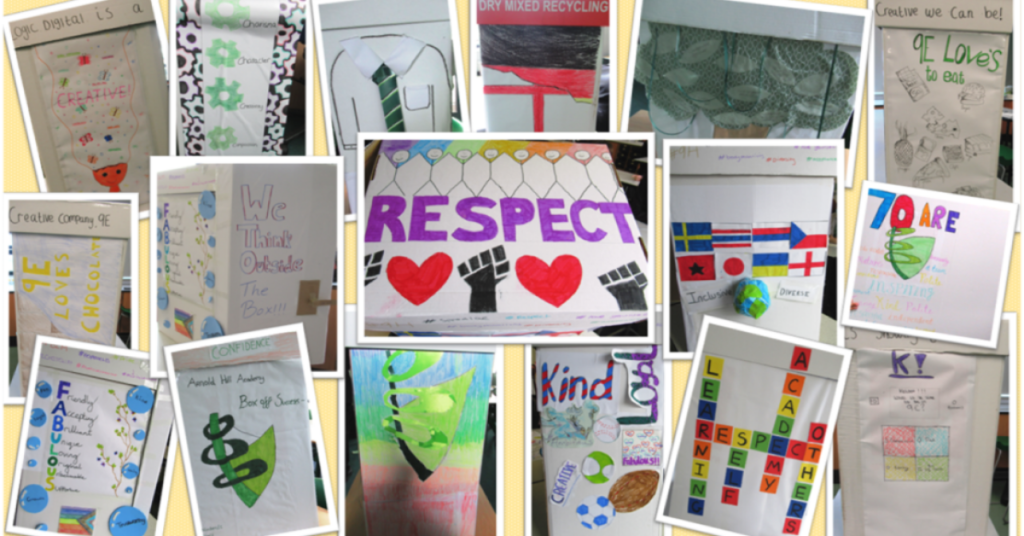 Why is employability important for secondary school children?
We have all been in a situation when someone has asked us to describe ourselves and our minds have gone blank. Marketing isn't always easy, especially when you are the product. That is why we did this project with Arnold Hill Academy, to give their students the tools they need to answer the question "why should I hire you?"
Identifying your skills and values can be a difficult task for any individual, especially a secondary school student. This task encouraged the students participating to evaluate themselves as individuals as well as what roles they are best suited for within the group.
You are the brand
When creating a marketing strategy, it is vital that you know the brand values. As an individual the requirements are the same. Think of yourself as a brand, what are your core values, skills and what services and solutions will you provide?
Here at Logic Digital we help people achieve real and tangible results. Whether you're a secondary school student or an established business, we are here to educate you, support you and drive your success.