Strategic revisions to make Google Ads campaigns more cost-effective.
Optimising Google Ads campaigns to reach wider audiences without spending more.
One Education provide support in a range of areas for schools and educators including business management and teacher training. As many of their services involve physical site visits or training, they are only able to provide their services in the Manchester area.
They wanted to increase awareness around services provided through a PPC campaign to stand out amongst many of the national and local competitors with similar services.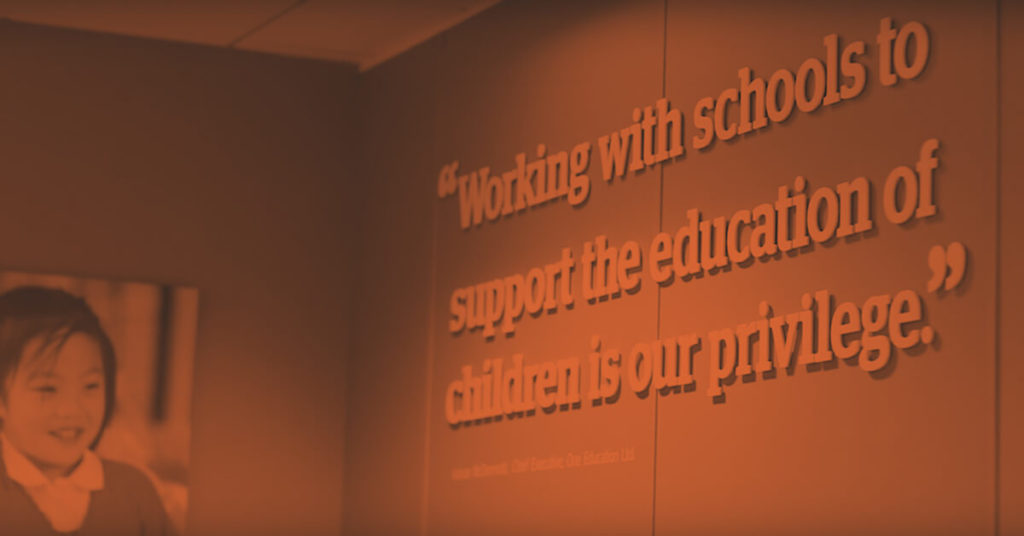 One Education was established in 2011 to empower school leadership teams and teachers to enhance the quality of education for young people.
Now one of the largest education support companies in England, they continue to grow and support more schools, academies and multi-academy trusts.
Objective
Initially we set up a PPC campaign for One Education using their industry insights and business requirements. This included running campaigns based on their top 2 priority services, scheduling ads around their work hours in case a user wanted to call, and only targeting users within a 12 mile radius around Manchester.
The narrow targeting and meant that there was a limited amount of available inventory to bid for which made it difficult to outbid competitors with larger budgets. Any auctions being won generally had high CPCs which wouldn't provide a large amount of valuable visitors within the specified budget. We needed to help One Education reach a larger audience with a lower CPC while still targeting a Manchester-only audience.
What we did
We expanded campaign dates into the first week of July when key members of staff are still at school and starting to get plans together for next school year and increased the daily budget to make up for underspend in first stage of campaign. We also launched new campaigns around other key areas that they offered that competitors didn't place such a focus on. We also looked at other restricting factors that could be adjusted including removing the ad schedule and increasing the targeting radius around Manchester.
Results
A larger audience was reached with an increase from an average of 800 weekly impressions to an average of 11.4K weekly impressions after the changes were implemented.
By removing restrictions in the targeting we allowed a larger audience to be reached with a decrease in CPC from £6.97 to £1.26.
Launching additional campaigns around less competitive services allowed One Education to win more auctions for lower prices. Despite only running for a fraction of the campaign period, these campaigns achieved 27% more impressions than the campaigns that ran for the full period.
We commissioned Logic Digital to support with the SEO strategy following the launch of our new website. From disappearing on Google to ranking highly in a short time is testament to their expertise and knowledge. I wouldn't hesitate to recommend them, not only for the fantastic results they continue to achieve but also for the personable yet professional service provided.

JANINE NIXON
Marketing & Communication Manager, One Education Ltd