According to Google, 79% of shoppers won't purchase again if their experience of your website is bad. The company has also said that 53% of users will leave a site after 3 seconds if there is no response.
Ensuring that your website is fully capable of attracting and keeping your audience on the website long enough to convert them into a lead is extremely important.
Here's the guide on how to do it.
1. Make your website audience-focused
You need to ensure your website is tailored to meet your audience's needs if you want to successfully sell your product and services.
Define your audience
Define your audience's age, profession, interests and let it inform your website
Outline the reasons why your audience needs your services, what they expect to find on your website and how they want to purchase your product
Let the actions you want your audience to take educate your website's design
Determine your language
Use the right keywords to increase your chance of being discovered by your audience. How do your customers refer to the products and services you offer?
Ensure that you focus on simplicity and clarity with short and snappy language
Think about your tone of voice – are you being an authoritative or personable figure?
Keep your language consistent throughout your website to make sure your audience is engaging with one brand voice rather than many
Keep the writing style consistent across all site pages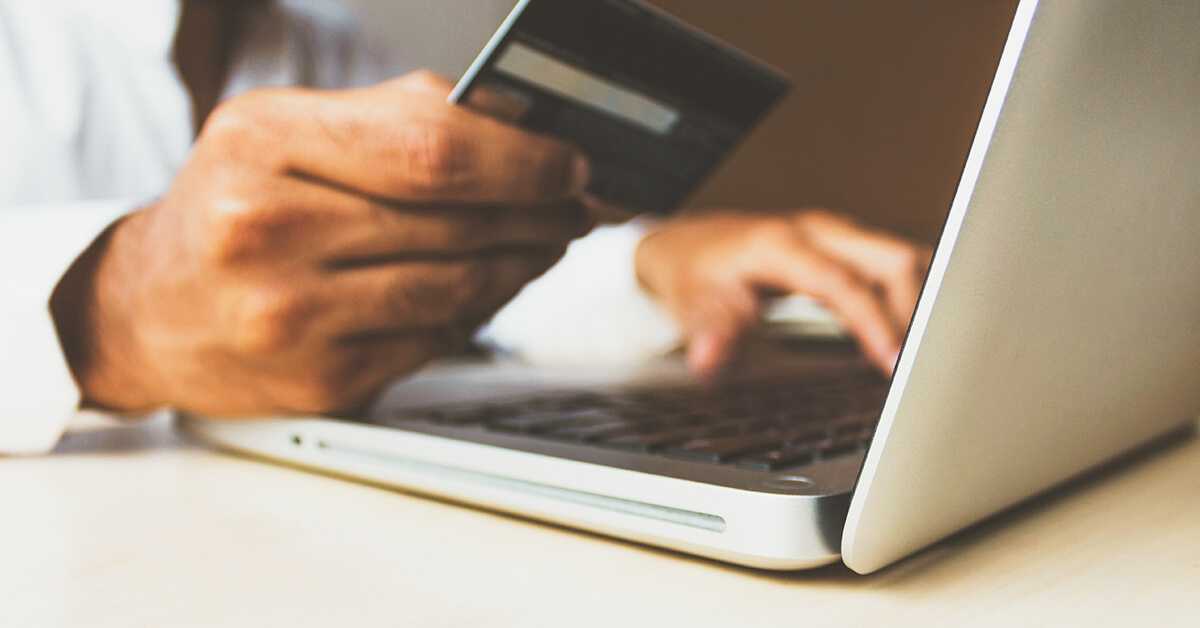 Easy user experience
The website needs to have a logical structure
There needs to be clear access to phone, email and live chat
With the search bar, ensure results are relevant and simple
Make the actions of converting a user simple – E.g. Add a "checkout now" button on the product page, rather than only directing visitors to the basket to checkout
Create the incentive to convert a transaction
Define why a user should convert with you and nobody else
Use discounts and shipping codes
Integrate conversions with other parts of their life such as 'click and collect in-store'
Give your customers easy access to the products and services they want
Provide confidence in your business through reviews and a secure payment process
2. Design a good mobile site
Google uses the mobile version of your site first to create its index, therefore, you must ensure your site is mobile friendly if you want to rank highly in search results.
Create an easy navigation
Make sure your call-to-actions are front and centre
Menus need to be short, sweet and distinct
Use the logo for easy homepage access
Promotional pop-ups need to be easy to dismiss
Clearly provide all payment options during the payment process
The payment process needs to alert customers if there's an error, mistake or the process is a success
Be open about receiving honest feedback about the website's navigation from your users through surveys and questionnaires
Make it easy to search products
Have a text search box at the top of the page for ease-of-access
Sort search results by relevancy as default
Include search filters and filter previews
Convert your users
Ensure your users don't have to sign up to anything to access the rest of your site as they will likely to leave instead
Let users purchase as a guest to save them time
Don't ask for too much information before they make a purchase as it could put them off
Make the benefits of signing up to an account or newsletter very clear. E.g. Join our mailing list for 10% off your first order
Demonstrate the value or provide samples of the content they will receive such as a free chapter of an e-book
Pre-fill fields with existing information for registered users (or other areas such as postal or billing address) to speed up the process and prevent them from leaving mid-payment
Enable 3rd-party payment options to save the customer time (e.g. Paypal, Visa Checkout)
Have an option for users to get help throughout the payment process by phone or online chat
Make it easy to return to an unfinished conversion another time such as a sharing or saving option
Forms to capture data
Use features to make form entries easier such as mobile number pads and auto-advancing to next field
Use the simplest input method for each task such as dropdowns, toggle icons and large, identifiable tap targets
Use visual calendar dates and clear labels for start/end dates
Provide clear label fields so the user understands what information they need to provide
Use immediate error checks which validate entries in real time, so users don't have to re-submit their information
Use progress bars for multi-part forms
Ensure that forms are fast and simple where actions don't have to be repeated
Optimise your website for mobile devices
Make product images expandable and include high-quality close-ups
Notify users which orientation is best to view the website in, however, it's even better to ensure the design works for both portrait and landscape views
Keep users in a single browser window, so don't launch new ones for different pages
If you have a switch option, name it the "desktop site" rather than "full site", so users don't feel like they're missing out on mobile
If you need a location from the user, make sure you explain why you need it
3. Check your page speed
Mobiles users are used to instant, quick access and therefore, they won't wait for your website if it's too slow. You're more likely to lose conversions if your site isn't fast enough.
Use PageSpeed Insights
Identify what is causing your site to be slow
Optimise your site for better performance on both mobile and desktop by focusing on how the speed will affect the user journey
Consider your website's content
Minify and compress your CSS, HTML and JS files
Reduce the number of redirects, remove chains and apply broad redirects where possible
Enable browser caching to speed up load time for a returning visitor
Use CDNs to optimise the delivery of your content and improve page loading speed
Optimise images to ensure they are in the right format and not too large
Optimise your content delivery by only serving what is necessary
Think about hosting and servers
Host your site on a good server to ensure its correctly configured for your environment
Ensure your server isn't causing slow loading time
4. Create structured data mark-up
Structured data is an extra piece of code that is added to your website's pages and provides more context to SERPs about the page in question. For example, it could flag that the page contains an event or a business location.
Be smart with structured data mark-up
Well implemented and consistent use of structured data will help to manage how your site is presented in SERPs and improves results for relevant queries
It should be representative of the whole page and not just a small part of it as marked-up content can't be hidden from the user
Be as specific as possible when choosing a mark-up type
Use tools to create the code for the mark-up to make the process an effective and simple task
5. Produce exceptional content
Content is king. It draws your users in and keeps them there. Content can have a significant overall impact on the effectiveness of your website and the results you receive.
Create content strategically
Content needs to answer common user questions and contain relevant keywords for SEO value
Ensure that the internal search provides relevant and recommended results
Consider the tone-of-voice and style of your website content. Does it speak to your audience?
Make sure the audience receives all the information they need to make a conversion
Keyword research should inform your content but not dictate it
As voice search has been predicted to be used for half of all searches, keep in mind the tone-of-voice and wording which is likely to be used by your audience when speaking aloud
6. Increase the domain authority and trust
Increasing domain authority and trust in your website is often a challenge, but it's necessary to drive the traffic to your business needs. The process involves a variety of activities such as extensive SEO reconfiguring, content evaluation and social media support to increase rankings, traffic numbers and conversions.
Maintain the quality and consistency of content
Regularly re-evaluate your content and make sure you're offering valuable insights to your audience
Remove any duplicate content that might be lingering and have a strategy for repurposing old, outdated content so that it's fresh and relevant.
Identify keywords that are relevant to your brand and find out what phrases you're already ranking for to infuse them into the content throughout your site
Try to get experts to write for you in a specialist field. Ensure you give them credit for the content as this directly associates your brands with a trusted source
Develop quality links through link building
Even though link building is a very time-consuming process, the benefit of securing quality links to your content will boost traffic and demonstrate your website as a credible and authentic source
Monitor and remove toxic links which may have been fine before, but are now having a negative impact on your website for a variety of reasons
Get ratings for your brand by using review services to build your (hopefully positive!) reputation and credibility which link to your site
Ensure your website is fast
A slow website can increase bounce rate and reduce conversion rates
Ensure your website loads in under 3 seconds and test it using PageSpeed Insights
Boost your presence on social media
Have effective social media activity which will drive valuable traffic to your website as it signals to Search Engines that you have active content and will help to increase your rankings
Plan a strong social media strategy that relies heavily on listening, interaction, posting and frequency.
Use a calendar to plan social media content ahead of time and ensure that content is consistent
Interact with your audience on social media to encourage engagement back
7. Optimise for featured snippets and other SERPs features
Featured snippets and other SERP features are generated by Google as a response to a query and offer users useful information.
Consider keywords
Keyword research in your industry will allow you to see which keywords result in a SERP feature (SF)
It also allows you to identify which keywords you currently rank for in the top 10 results
Analyse your featured snippet opportunities
Compare your content to the current featured snippet
Implement content changes to your page to make it more eligible for featured snippets. These include directly answering your audience's questions, correcting grammatical errors, simplifying text on the page, leading with keywords when possible and including a summary
Provide unique information and something that nobody else is
Fix broken links and delete old code
There are a lot of components to ensure your e-commerce website is optimised for the user experience. It's all about making it as easy as possible for your audience to find you, to understand you and to buy something from you.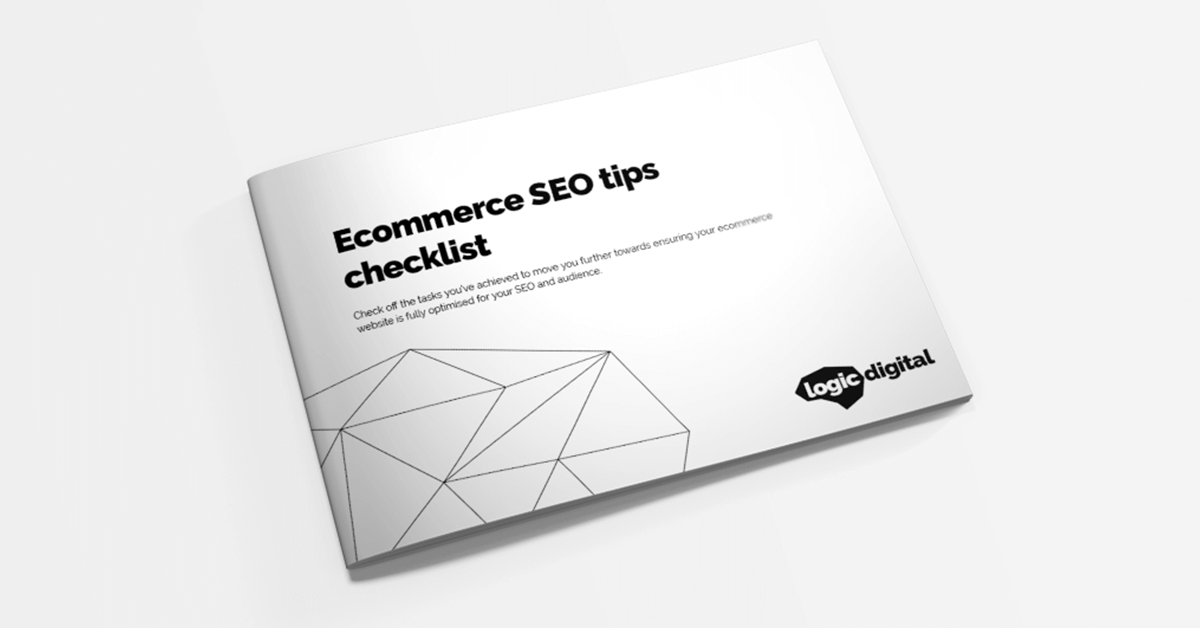 Download a printable checklist of all of these tasks.
At Logic Digital, we believe in helping our clients to achieve real and tangible results which encourages their businesses to grow and evolve. We get to know your business to understand what makes it tick so that we can translate your ideas into effective strategies which encourage long-lasting business growth.
If you'd like to find out more about making the most of your SEO and e-commerce website, contact us.