Removing irrelevant website traffic through SEO.
Optimising website content to show up in the most relevant Search Engine Result Pages (SERPs).
By removing irrelevant audiences, digital marketing efforts can be focused on those with the highest conversion potential.
MOL Learn provide online courses to help users earn professional qualifications that will advance their careers in a variety of areas including HR, Project Management and Conveyancing.
We have worked with them since 2017 developing their digital strategy and improving their site performance.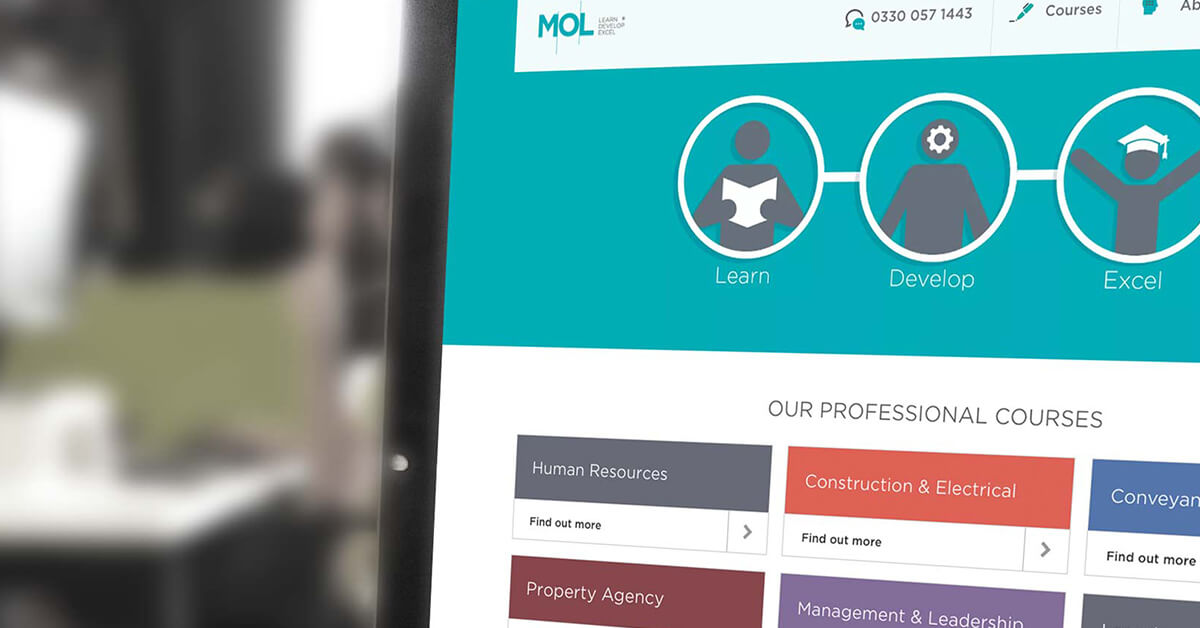 With a high level of competition in the virtual learning space, we had to ensure that we didn't only work to get discovered by relevant audiences but that we also worked to keep them engaged on the site with optimal user experience.
Objective
After working to increase the level of traffic coming to their website, the focus for 2019 was to increase the relevancy of the audience to increase the likelihood of a conversion.
What we did
We carried out an in depth link audit across the site to remove spam links and build links with reliable, high authority sites that would increase the domain authority of MOL. We also revised on page and off page keywords to prioritise terms that were the most likely to result in a conversion on the site. Alongside this, we implemented small technical SEO fixes including removing broken code and fixing 403 errors to improve the performance of the site for users.
Results
We decreased the bounce rate by 27% and saw a 2% increase in pages per session demonstrating a more engaged and relevant audience. YoY traffic decreased by 8% while visits to the registry pages increased by 500% highlighting a higher conversion potential for the brand with irrelevant visits removed.
We've worked with Logic Digital for 3 years and we've continued to receive excellent service from a confident and supportive team.

Rob Barnes
Digital Marketing Manager, LTE Group
Complete digital strategies.
Website strategy
We can help you design, maintain and optimise your website to help your business succeed online.
Marketing strategy
Achieve your business objectives with a solid digital strategy that will help you reach and engage with your target audience.
Other services
We provide a variety of services to help your business or agency improve your digital marketing strategy.