Designing a keyword strategy for a competitive industry.
By identifying the USP we were able to design a keyword strategy that would be effective in targeting highly competitive audiences.
Gold-Vision provide a complete CRM solution for mid-market businesses that's simple to use, has intelligent automations and a host of insights that can be used to monitor performance.
Despite the fact that Gold Vision's CRM was more reasonably priced for small and medium business and was also highly customisable in a way other tools had struggled to achieve, they weren't achieving the visibility in search engines that they needed to bring in the correct audience.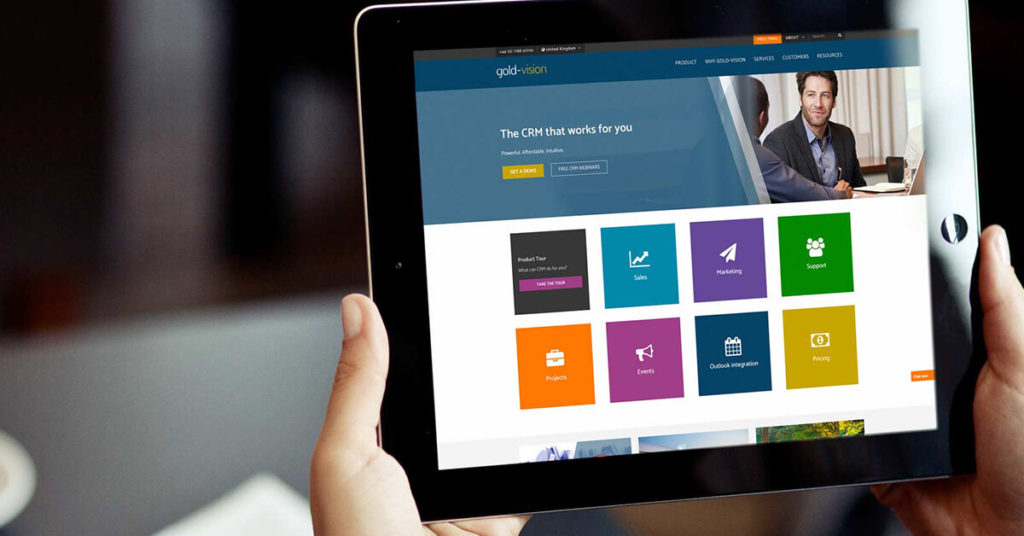 Objective
Gold-Vision came to us for help with their SEO. They needed advice on how to optimise their website and how to position themselves in the marketplace in terms of their keyword targeting.
What we did
We worked very closely with them to understand their product offering and to ascertain what their USPs were. This allowed us to review how we could capitalise on these to compete in search against some of the big names in the business. We also put together a backlink strategy that focused on acquiring high value and relevant back links to their website to improve their site's authority over time which would hopefully improve their visibility in search results.
Results
Their average position in search results pages increased by 21% and this was neatly matched by an increase in monthly visitor numbers of 22%.