Refocusing the website design to improve usability.
Aligning the website to brand messaging created a streamlined user experience.
Collaboratively refocusing website structure and content for improved performance.
Economit are independent IT consultants based in Derby who help businesses transform their IT systems to ensure they are secure, streamlined and cost effective.
Unlike many other IT companies, Economit are 100% impartial meaning that they don't sell any IT products themselves so clients can trust that their recommendations are genuinely the best for their business.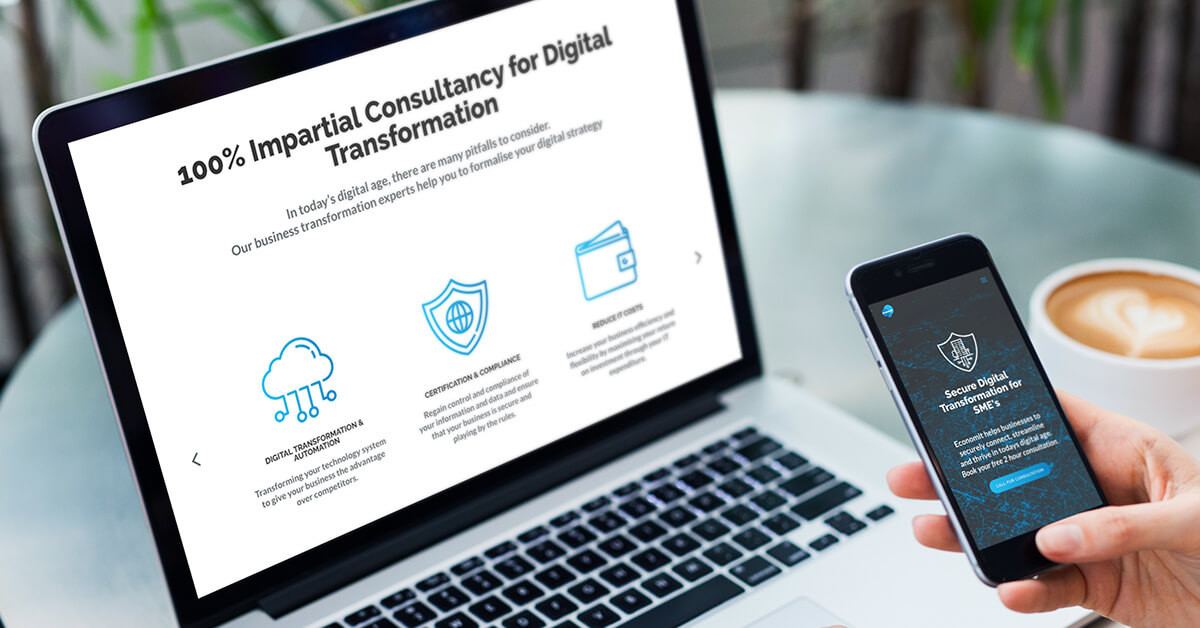 Objective
Their existing site was failing to deliver the number of leads they were after for their business. When analysing the website we found that, although it was highly informative, the amount of information made it overwhelming and confusing for users. The objective for the new site was to refocus on the core brand messaging and create a more engaging journey for the user.
What we did
During the initial stages of the redesign we worked closely with Economit to strip back their existing website content to understand their core brand messaging and how we could optimise the site structure for the user in line with this.
We then underwent a collaborative re-writing process to ensure that their new website content would be on-brand as well as keyword optimised to increase their visibility in search engines.
The site was built in WordPress and we integrated Mailchimp to facilitate their newsletter subscription in a seamless process.
Once the website was built we provided Economit with a walkthrough and training on how to update and add content.
Results
The redesigned Economit site was launched earlier this year and we are continuing to work with them on their SEO and Content Marketing strategy. They are achieving 15% more impressions on their redesigned website compared to the previous version.
Complete digital strategies.
Website strategy
We can help you design, maintain and optimise your website to help your business succeed online.
Marketing strategy
Achieve your business objectives with a solid digital strategy that will help you reach and engage with your target audience.
Other services
We provide a variety of services to help your business or agency improve your digital marketing strategy.