Increasing website traffic with an integrated digital marketing strategy.
Developing a new marketing strategy from scratch.
Generating valuable leads through a re-imagined website and digital marketing campaign.
Edel Immersys are an internationally recognised manufacturer of birth pools. They offer portable birth pools for use in homes and hospitals but also permanent birth pools for bespoke birth centres.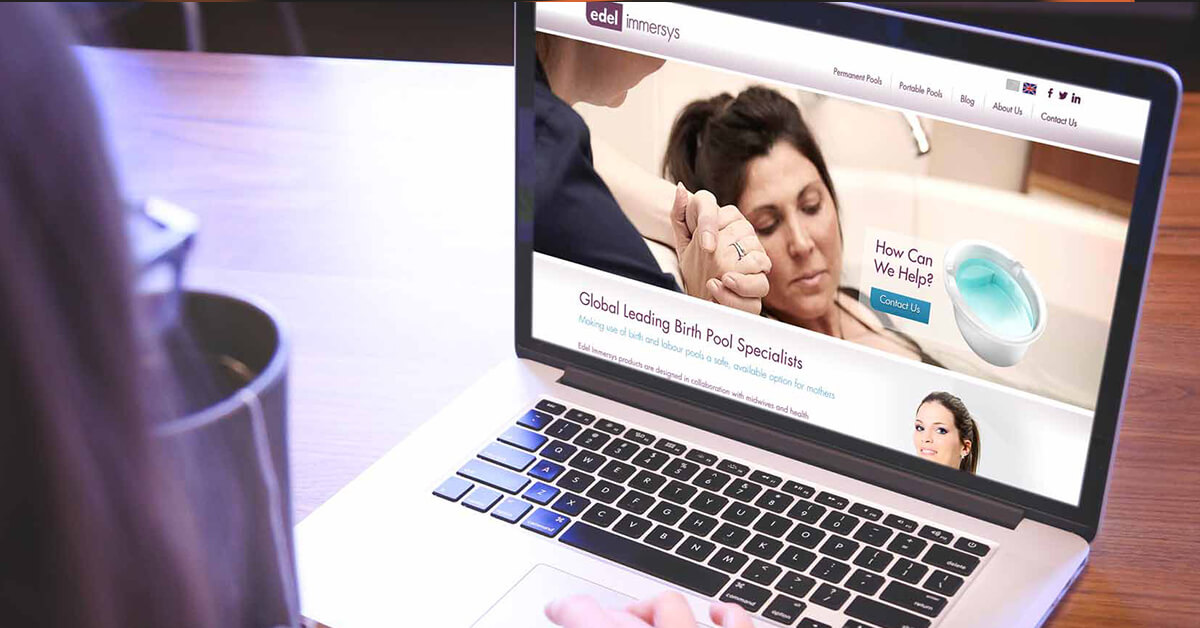 Objective
Edel came to us with a site that wasn't performing. No leads were being generated and the site's design was not something they were happy with representing their brand. There was also no digital strategy in place, Edel were using a CRM internally but this was in no way connected to the website.
What we did
We worked closely with Edel to create an initial site framework that would provide all the information a potential customer would need. A number of demo designs were created and Edel settled with the one that most closely matched their wants and expectations. We also put together an integrated digital campaign strategy that incorporated SEO, PPC, LinkedIn, and ongoing Content Creation.
Results
Edel now have a website that they are proud to have online representing their business. They have no issues directing people to the site to find out more information. We integrated their existing CRM with the website which has neatly streamlined some of their internal processes, making them more efficient and increasing profitability. One stand-out result of the integrated campaign was increased website traffic of 127%.
Complete digital strategies.
Website strategy
We can help you design, maintain and optimise your website to help your business succeed online.
Marketing strategy
Achieve your business objectives with a solid digital strategy that will help you reach and engage with your target audience.
Other services
We provide a variety of services to help your business or agency improve your digital marketing strategy.