Increasing conversions with a streamlined website design.
Using Magento to streamline ecommerce sales and updates.
Simplifying the website process for a quickly growing brand.
CaféDuCycliste is a premium cycling apparel brand which originated as a relaxed café in the hills of the French Mediterranean coast. Since their conception they have seen exceptional growth over the years and are quickly becoming a well known and respected brand in the world of cycling.
Due to the rapid increase and large amount of new products they needed to add to their website on a regular basis, a simple and clear process was needed to increase internal productivity.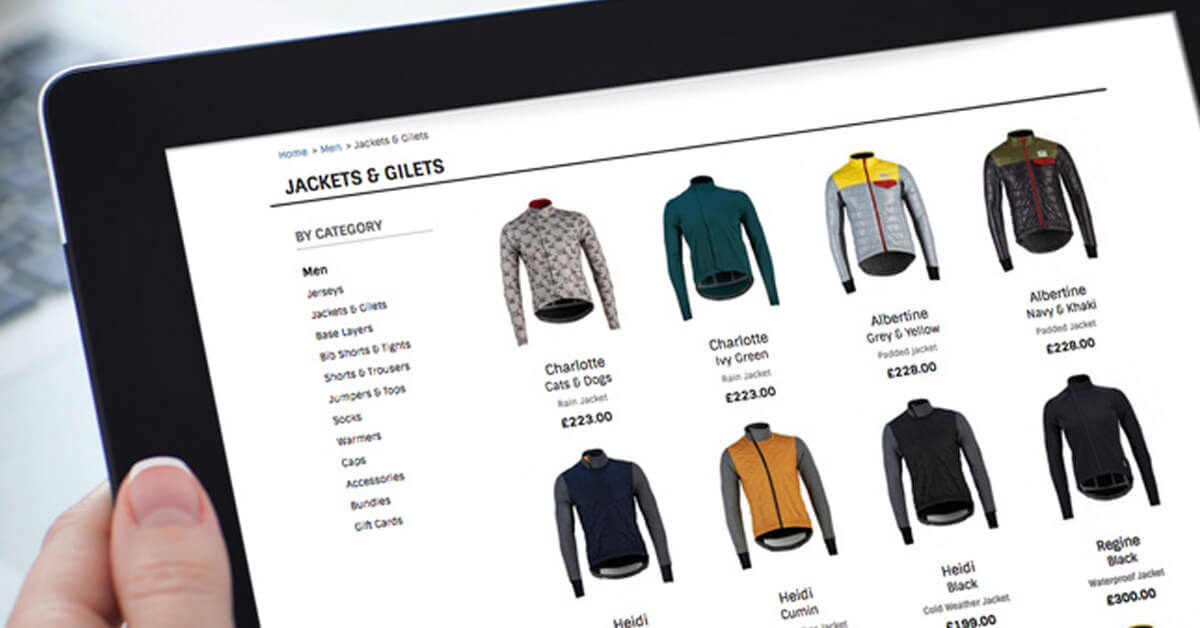 Objective
We were approached by CaféDuCycliste to provide a new website refresh that enabled them to scale and showcase their ever growing product inventory, whilst at the same time build functionality that streamlined their internal fulfilment processes.
What we did
We recommended the use of Magento in which to build upon. Magento provided the platform for the main ecommerce functions but also the option to provide bespoke functionality that would help various internal company processes such as Stock Control, Order Fulfilment and overall Order Management.
Results
Our collaboration resulted in a website and digital solution that provides scalability for CaféDuCycliste. They now have bespoke admin control that enables easy and quick changes to be made as and when needed along with a streamlined one page checkout that has seen an increased conversion in sales and customer acquisition.
Logic Digital have provided great support, design and development services that have helped propel our business and ecommerce operations forward.

Oliver Brown
Managing Director, Cafe Du Cycliste
Complete digital strategies.
Website strategy
We can help you design, maintain and optimise your website to help your business succeed online.
Marketing strategy
Achieve your business objectives with a solid digital strategy that will help you reach and engage with your target audience.
Other services
We provide a variety of services to help your business or agency improve your digital marketing strategy.