Digital marketing to increase your business success.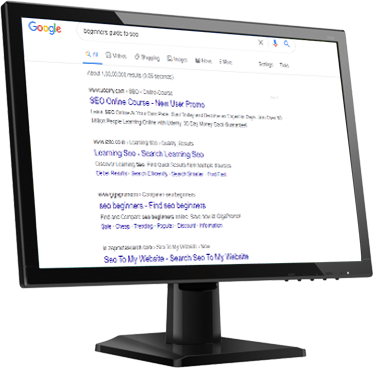 Search engine optimisation(SEO) 
Understand how data-driven SEO can
increase your business' revenue.
SEO (search engine optimisation) is a vital foundation for any digital marketing activity to ensure that you are getting the most out of your website. A well-executed SEO strategy can also support and improve the effectiveness of all your other digital marketing activities.
Paid advertising (PPC/Adwords) 
Overtake your competitors with paid
advertising.
Strong and effective PPC management from our Google certified specialists means that not only can you get your brand in front of the most relevant audiences but with highly measurable campaigns you can also target the people most likely to convert into a lead or customer.
Strategic content development that
engages and informs audiences.
A great content strategy is not just words but a mix of creative and interactive media that builds your brand story. Raising awareness, preference and finally advocacy of your business starts with a catalogue of compelling content.
Logic Digital were supremely supportive and patient. You have enabled our influence and reach to grow as a direct result of your help.
Michael Guard
Director of Qualifications and Teacher Training, Guide Education
The design and development process was managed very well and the consultancy on SEO and PPC was first class.
Delia Goldsby
Head of Social Media, Whistle PR
Logic Digital were instrumental in supporting our Sales team build social connections and deliver messaging to promote our products and services.
Rowena Curtis
Assurance Marketing Manager UKI, SAI Global Assurance
I've worked with Alex and his team for a couple of years now. I really like their 'anything is possible' attitude; something that's instilled in all team members at Logic Digital.
Tessa Smith
Marketing Officer, NCGPA