Keyword research done for you.
Keyword research is the backbone of your SEO strategy. Get it wrong and you'll be targeting the wrong Google search terms. But get it right and you can make changes that deliver higher search rankings, quality website traffic and relevant leads.
Building a keyword strategy can be difficult if you don't have a deep understanding of Search Engine Optimisation – especially if you're trying to run your business at the same time.
So we're here to help you.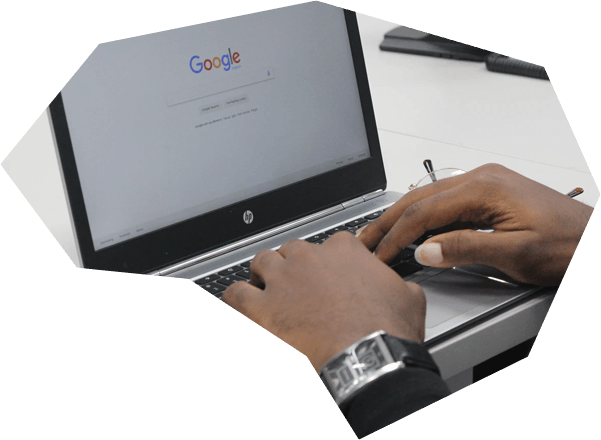 Get your keyword strategy right for £99
We'll not only do the keyword research for you, we'll also help you prioritise which keywords you should focus on first to make the biggest impact on your business.
As part of this package we'll help you
Identify relevant keywords for your website
Prioritise keywords based on your business objectives
Group keywords by buyer journey stage
Analyse competitiveness of keywords
Highlight other Google features to target for the recommended keywords
What is keyword research
Keyword research is the process of understanding what your target audience searches for online so that you can ensure you show up in relevant search results. Keyword research also includes analysing the competition in those search results to enable you to make changes that will actually have an impact.
Are there keyword research tools I can use?
There are many free and paid keyword research tools you can use. But if you don't know how to analyse the data from a marketing perspective, you risk targeting the wrong keywords with your SEO activity – wasting a lot of time and effort you could be spending on other things.
What is SEO?
Search Engine Optimisation (SEO) is a series of activities aiming to improve your rankings for relevant searches made through search engines like Google. With most people turning to Google to answer questions, do shopping and find professional services, SEO should be high on your list of marketing priorities.
Logic Digital have patiently guided us, applying their expertise to grow our presence and influence on socials and through content marketing. Furthermore the team are always super engaged, passionate and an absolute joy to work with.
Pippa Saunders
Marketing Manager, Resolution Interiors Ltd
Logic Digital were supremely supportive and patient. You have enabled our influence and reach to grow as a direct result of your help.
Michael Guard
Director of Qualifications and Teacher Training, Guide Education
The design and development process was managed very well and the consultancy on SEO and PPC was first class.
Delia Goldsby
Head of Social Media, Whistle PR
Logic Digital were instrumental in supporting our Sales team build social connections and deliver messaging to promote our products and services.
Rowena Curtis
Assurance Marketing Manager UKI, SAI Global Assurance
I've worked with Alex and his team for a couple of years now. I really like their 'anything is possible' attitude; something that's instilled in all team members at Logic Digital.
Tessa Smith
Marketing Officer, NCGPA